Would you like to be a mentor?
Register to be a mentor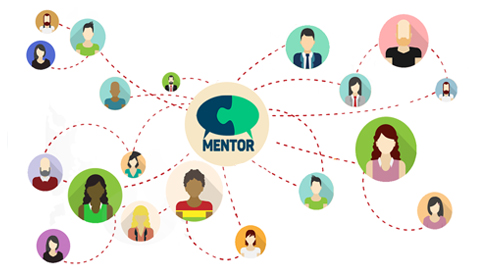 ACTIVITY NO TEMPORARILY UNAVAILABLE

Mentor
2nd term, academic year 2021/2022

Registration opened until October 22nd.

The main goal of the Mentor is to help international students make the most of their stay at the UAB by offering them support from local students. Thus, the international students' integration into the academic, social and cultural UAB world will be much easier. At the same time, participating in the Mentor will provide both the local and the international students with a very positive experience of cultural exchange and networking.

Who can join the Mentor?
Local students enrolled in UAB degrees, except for first-year students.

Admission requirements:
Local students who are enrolled in any of the UAB degrees, except for first-year students.
There must be several international students who wish to have a mentor in your faculty.
Please note that the number of mentors is always related to the number of international students applying for a mentor in each faculty (it takes a minimum of 4 international students per faculty). Therefore, the demand for mentors depends on the number of international students wishing to participate in the Programme.

Which are the mentor's duties?
1. Being in touch with the international students and assisting them (each mentor will be assigned 4 to 8 students). These tasks will be carried out throughout the term, but especially before the arrival of the international students at the UAB.
2. Assisting the international students in relation to institutions that can solve problems and difficulties that might come up (your faculty's Academic Management Service, opening a bank account, etc.).
3. Proposal of activities addressed to internacional students during the Term.
4. Participating in training and monitoring sessions and in the activities carried out by the Community Involvement Unit included in the Mentor Programme and being in touch with the Community Involvement Unit staff.
5. Submitting a report about your duties at the end of the semester.

What will you get in return?
1. A very positive intercultural experience.
2. Getting to practise languages.
3. The possibility of participating in mobility meetings abroad.
4. Networking
5. The possibility of obtaining ECTS credits for this activity (needs approval).

Would you like to become a mentor?
Just fill in this form and we will contact you by email to have a meeting where, along with other mentors, you will receive all the details about the Programme.
Please note that the possibility of becoming a mentor depends on the number of international students requesting a mentor and on the number of mentors available in each faculty.

For further information, please send us an email at: mentor.estudiants@uab.cat.