De la UAB al mˇn
From UAB to the World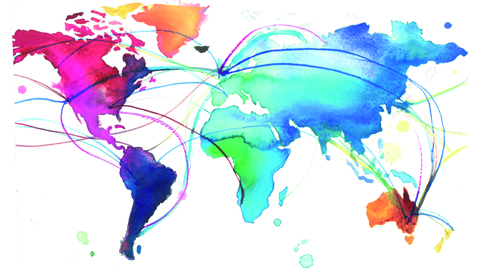 Between October 14th and 22nd there will be a De la UAB al món convention (From UAB to the world). This event is addressed to students interested in taking part in a mobility programme in the next academic year 2020/2021. During these days there will be different activities to inform students about the procedures to apply and the different destinations that they can consider.

This convention consists of two parts:

1. On the one hand, the International Relations department will present two sessions on general information in which necessary procedures to apply for a mobility programme and their deadlines will be explained. These sessions will take place on 14th and 15th October at 1pm at the Sala d'Actes in the Faculty of Communication Studies
You can fill in the inscription form.

2. On the other hand, the convention will organize sessions according to the area of studies to see the different destinations available. Furthermore, interested students will have the opportunity to talk to local students who have studied abroad as well as with international students who are doing their exchange here in UAB.

This event will be a good opportunity to get to know first-hand experience that international and local students had on their exchange programme and ask their questions on how other universities are.

These sessions according to the area of studies will take place in Hotel d'Entitats (in the first floor at the bar de la Plaça Cívica's building) at 1pm and a prior inscription is also required.

DATES CHANGED

- Monday October 21st. Arts and humanities. Inscription form.
- Tuesday October 22nd. Social Sciences and Law. Inscription form.
- Thursday October 24th. Health Sciences. Inscription form and Science, Bioscience and Engineering degrees. Inscription form.

For further information you can contact us through this e-mail address: info.participacio@uab.cat. You can also take a look to all the information on that website.