De la UAB al món
From UAB to the World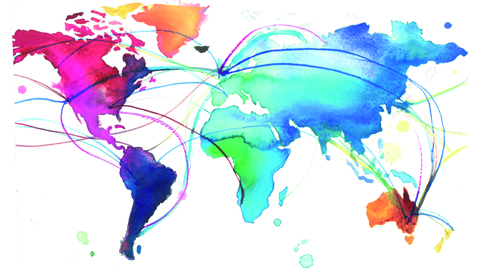 From 14 to 23 October, the event From the UAB to the World will be held, aimed at students interested in participating in a mobility programme in the coming academic year 2021/2022. During these days different activities will be organised to inform about the procedures you have to do and the different destinations you can choose from.
This event consists of two parts:
1. On the one hand, the International Relations Area will hold three general information sessions to explain the procedures required to apply for a mobility programme and the deadlines for applying. The 3 sessions will be virtual and will be held on the following dates and times:
Wednesday 14th October at 12 p.m.
Thursday 15th October at 10 a.m.
Thursday 15th October at 3 p.m.
It is necessary to fill in the registration form indicating which session you will attend and a few days before you will receive a link to the virtual room where it will take place.
2. The second part of the event, to be held from 19 to 23 October, will consist of specific sessions in which you will have the opportunity to talk to UAB students who have gone abroad to study and to international students who are currently studying at the UAB.
It will be a good opportunity to get to know first-hand the experience of other students who have already been on an exchange and of international students from those destinations you would like to go to; you will be able to ask about the different universities and find out what their experience was like there.
These sessions will also be virtual, we will send you a calendar with the dates and times of the presentations so that you can fill out the registration form.
If you would like more information, please contact us at info.participacio@uab.cat. You can also consult all the information on mobility programmes on the UAB exchange programmes website.