Expert guide
UAB Experts Guide for journalists
This guide contains a list of researchers from different areas of knowledge who put their expertise at the disposal of the media. If you need help in finding an expert for a specific subject or contacting with one of the members of our lecturing staff, please contact our Communication Unit by phone at (+34) 935868228 or by e-mail.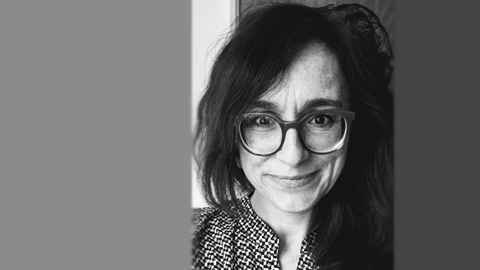 Anna Gil Bardají
Arabist, expert in Arabic language and in translation from Arabic to Catalan and Spanish. She is a member of MIRAS research group (Mediation and Interpreting, Research in the Social Settings). Among her lines of research there is the analysis of orientalist discourse in translation, the translation from Arabic into Catalan and Castilian, and Public Service Interpreting.
Keywords: arabic, translation from Arabic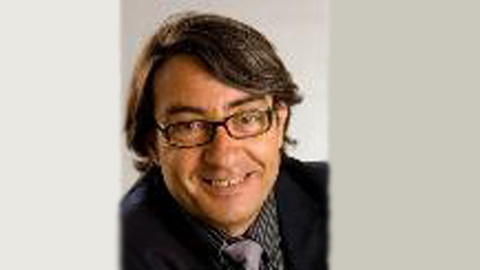 Tomàs Gil Márquez
His experience is developed in the fields of security and the terrorist phenomenon in relation to the prevention of security and terrorism, as well as the study and analysis of the reactions that the States and International Organizations have been giving in the framework of this process. It has been happening that it is the transformation of the State as a consequence of the tensions between freedom and security. This experience is based on his teaching activity as associate university professor since 1990 in the field of constitutional law and in my experience of 39 years as a professional in the field of public safety.
Keywords: security, terrorism, state, prevention, public policies, freedom.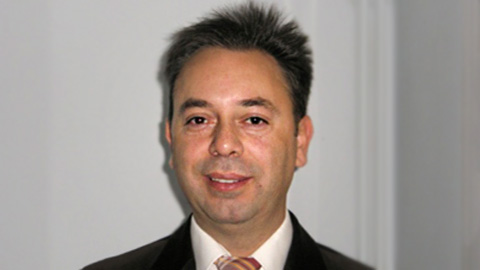 Antonio Gil Moreno
He has a strong commitment towards the improvement and the innovation of the health system. He is the Head of the Gynaecology Service of the Vall Hebron Hospital since 2013 and Principal Investigator of the Biomedical Research Group in Gynecology at Vall d`Hebron Research Institute from 2014. His intervention in clinical and translational research began in 1997. He has participated in more than 30 research projects, 10 as the principal investigator in the last 5 years. He has published more than 100 articles reviewed by experts in international journals, as well as many articles in national journals, 23 book chapters and 4 patents.
Keywords: translational and clinical research, endometrial and ovarian cancer, biomarkers, therapy, murine models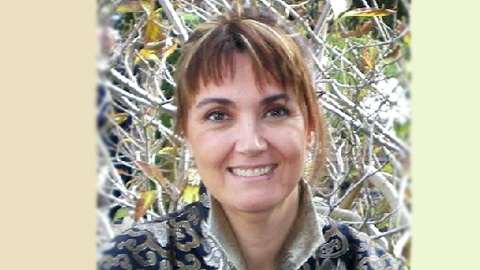 Lydia Giménez Llort
She is an expert in behavioral neuroscience, aging, Alzheimer's disease and pain in cognitive impairment.
Keywords: behavioral neuroscience, aging, Alzheimer's disease and pain in cognitive impairment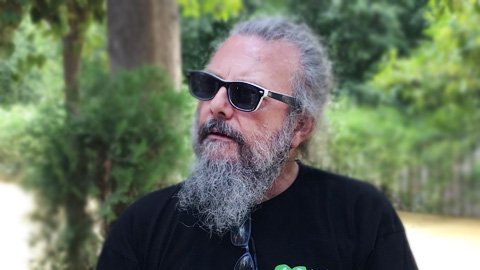 Xavier Gimeno Soria
Keywords: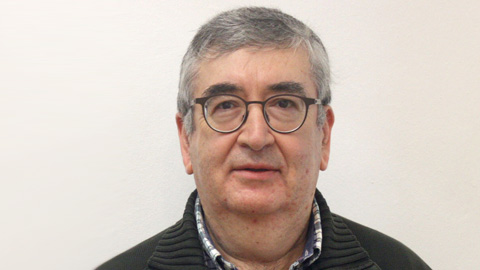 Jesus Giraldo Arjonilla
He coordinates the SGR group "Laboratory of Molecular Neuropharmacology and Bioinformatics", where he investigates the signal transduction mechanisms of the neurotransmitter receptors responsible for neurological and psychiatric disorders. His objective is to unravel the complexity of the interactions between receptors, lipids, ions and transducer proteins, which take place in the cell membrane and ultimately determine the health of a person. To this end, he applies computational methods -molecular dynamics, mathematical modeling and artificial intelligence- in order to generate knowledge for the design of safer and more precise drugs.
Keywords: GPCR, allosteric modulators, biased agonism, partial agonists, inverse agonists, schizophrenia, Parkinson's, molecular dynamics, mathematical modeling, drug design, big data analysis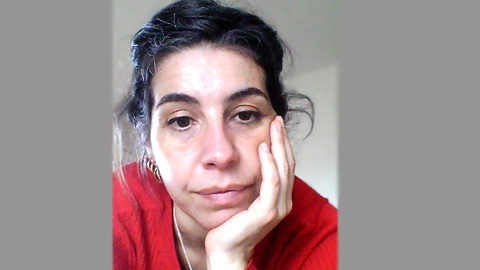 Roser Girós Calpe
BA Social and Cultural Anthropology and Pedagogy, MA in Educational Research (2016) and project management (2010). Currently she is a PhD candidate focused on the study of minority children plural socialisation. She develops a multi-situate ethnographic approach in heritage language and culture learning settings, as faith congregations and community based-schools. She is part of EMIGRA research group (CER-Migrations) collaborating as researcher in TRANSEMIGRA, IDCol, and StoryS European project (Rec.777257) in which she had also the role of National Coordinator.
Keywords: community-based schools, migrant capital, transnationalism, diaspora studies, school-family discontinuity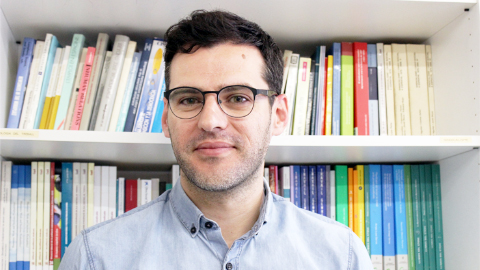 Alejandro Godino Pons
Sociologist, expert in the fields of employment relations, work organization and labor market. He has worked on the organizational and labor effects of outsourcing, the digital economy, la calidad del empleo, changes in collective bargaining, management of diversity at work and employment policies. At methodological level, he mainly works with data from European surveys, combining it with case studies in companies and economic sectors. Currently, he is part of the coordinating team of two European projects focused on the transformations of collective bargaining in Europe.
Keywords: industrial relations, employment, digital economy, outsourcing, business organization, employment policies, labor market, collective bargaining, trade unions, quality of employment
Antonio Gómez Villar
His main lines of research are related to the analysis of the collective actions repertoire of social and political movements from an antagonist perspective; and in the various redefinitions of the conceptual field of class recomposition, taking into account the transformation of subjectivities and new cultural and political relations. He is co-author of the book "Vidas dañadas. Austeridad y vulnerabilidad en la era de la precariedad" (Artefakte, 2014) and author of "Ernesto Laclau i Chantal Mouffe: Populisme i hegemonia" (Gedisa, 2018). He also has written several articles in specialised journals and has an opinion column in the online newspapers eldiario.es and El Periódico de Catalunya.
Keywords: social movements, political parties, populism, Podemos, post-truth, social classes, democracy, precariousness, political actors, neoliberalism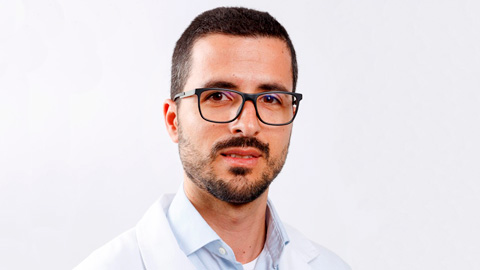 Juan José González López
Clinical microbiologist of the Microbiology Service of the Hospital Vall d'Hebron, professor of the Department of Genetic and Microbiology of the Autonomous University of Barcelona, and main researcher of the Research Group in Microbiology of the Vall d'Hebron Research Institut. Expert in mechanisms of action and resistance to the antimicrobials, in the molecular characterisation of these mechanisms and in the study of the molecular epidemiology of bacteria. Other fields of work are the study of populations and evolution of Bordetella pertussis, the study of the molecular mechanisms involved in the sepsis, as well as in the development of new diagnosis systems.
Keywords: microbiology, resistance, antimicrobials, epidemiology,, whooping cough, sepsis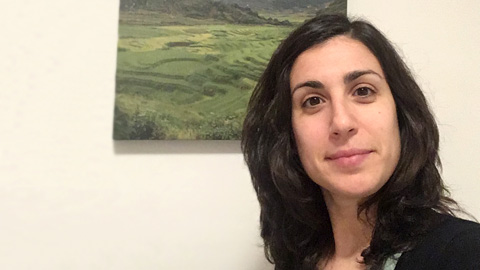 Cristina González Martín
Her research lines focus on the teaching and learning of world music and the new teaching and learning methodologies in the music classroom. Regarding the first area, she studies the pedagogical practice of world music in the classroom and the training of the music teacher through the figure of the culture bearer (native musician). She also analyzes the importance of musical contextualization (connection between music and culture) to understand world music. Regarding the second area, she studies the characteristics of the methodology of project method in the music classroom.
Keywords: world music pedagogy, culture bearer, visiting artist, expert, contextualization, music pedagogy, music didactics, project method, project approach, project based-method, interculturality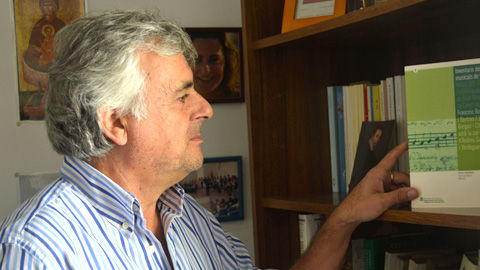 Josep Maria Gregori i Cifré
Musicologist and Chair of Musical Heritage. He has recipient of several musicology research awards, including Higini Anglès Prize (1977), Fundació Güell (1982), Emili Pujol (1991), Ernest Lluch Fundation (2008), E. Lluch Ciutat d'Olot grant (2010) and J. Mercader (2014). In 2001-2002, he came to the Universitat Autònoma de Barcelona in order to catalogue Catalan musical collections in the IFMuC project (Inventory of Catalonia's Musical Holdings). The exposition of the results of this project are in the website for musical heritage IFMuC and in the different reviews.
Keywords: musical heritage, musical archives, musical holdings and collections, census of Catalonia musical holdings, IFMuC