Expert guide
UAB Experts Guide for journalists
This guide contains a list of researchers from different areas of knowledge who put their expertise at the disposal of the media. If you need help in finding an expert for a specific subject or contacting with one of the members of our lecturing staff, please contact our Communication Unit by phone at (+34) 935868228 or by e-mail.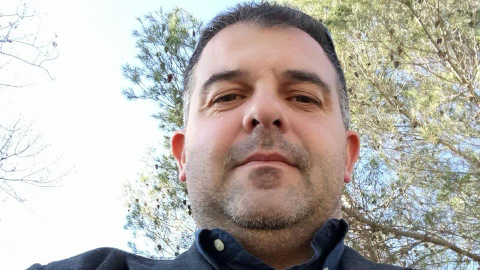 Oscar Palacios Bonilla
An expert in the field of Bioinorganic Chemistry, he works in the design and development of metallic compounds for biomedical applications (cancer treatment, metallic supplements, etc.) and in the study of several metalloproteins, specially metallothioneins. An expert in mass spectrometry and various spectroscopic techniques, an important part of his research is based on the study of the interactions between metals and metallic compounds with different types of biomolecules (proteins, nucleic acids, etc.).
Keywords:

metalloproteins, metallics compounds, complexes, metallothioneins, mass spectrometry, spectroscopy, anticancer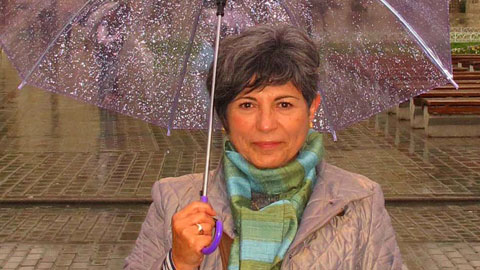 Rosa María Palencia Villa
Journalist and PhD in Audiovisual Communication. Founding member of the Associació de Dones Periodistes de Catalunya. Her lines of research revolve around gender studies in different audiovisual genres. Among others: women's cinema; documentary film made by women. Gender studies and audiovisual representation. She has also researched on audiovisual dubbing. Professor of Audiovisual Fiction Script and Audiovisual Narrative. Professor of feminist documentary in the Master of Gender and Communication at the UAB.
Keywords:

women and cinema, audiovisual dubbing, documentary film, feminist film theory, audiovisual script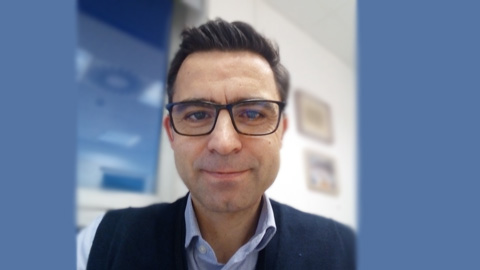 David Parés Martínez
He is specialist in General Surgery in Hospital Universitari Germans Trias i Pujol and Secretary of School of Medicine. His areas of expertise are: Colorectal Surgery, Proctology/Anorectal disease, Research and Innovation in Surgery, and Health Quality and Safety.
Keywords: Digestive surgery, Colorectal Surgery, Anorectal disease, Research, Innovation, Healthcare Quality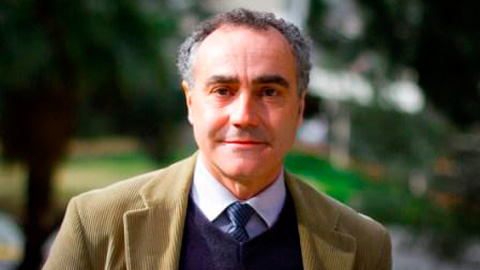 Ernesto M. Pascual Bueno
He is an expert in political parties, specifically in the selection of leaders and candidates. He has also developed his work in comparative political systems, political analysis and electoral strategies. He is also a specialist in political thought and State theory.
Keywords: political parties, internal democracy, electoral systems, constitutional law, political systems, political analysis, electoral strategy, political thought, State theory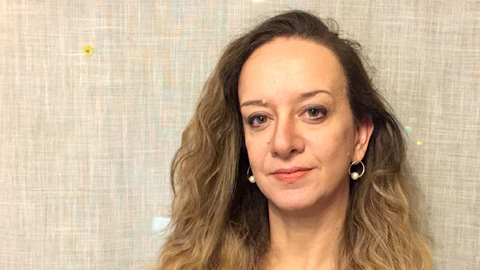 Ana Paula Candiota
Postdoctoral researcher from Centro de Investigación Biomédica en Red (CIBER-BBN) assigned to Grup d'Aplicacions Biomèdiques de la RMN (GABRMN- UAB), with interest in the biomedical applications of nuclear magnetic resonance (MRI/MRS/MRSI) to the noninvasive assessment of therapy response in preclinical brain tumors. Magnetic resonance spectroscopic imaging (MRSI) is acquired and pattern recognition applied in order to generate nosological maps of therapy response with translational potential. Different therapeutic agents are evaluated, immune system population involved in response is characterized and new immune cycle respecful therapeutic schemes are studied in order to improve outcome.
Keywords: brain tumor, therapy response, magnetic resonance spectroscopic imaging, nosologic images, pattern recognition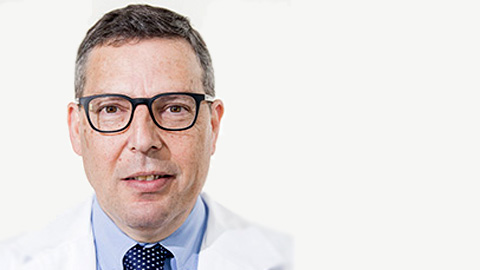 Juan Pedro-Botet Montoya
He is an expert on lipid metabolism disorders; dyslipidemias; genetic hypercholesterolemias; cardiovascular risk factors; prevention of cardiovascular disease; and diabetes as vascular disease.
Keywords: arteriosclerosis, atherosclerosis, dyslipidemia, cholesterol, triglycerides, hypercholesterolemia, diabetes, cardiovascular disease, cardiovascular prevention, lipid-lowering drugs, statins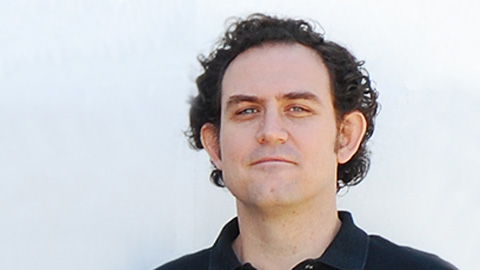 Antonio Pérez-Calero Yzquierdo
Experimental physicist, Ph.D. in Elementary Particle Physics (High Energy Physics), obtained working at Universitat de Barcelona and European Laboratory for Particle Physics (CERN), member of the LHCb (2006 to 2011) and CMS (since 2012) collaborations and experiments at the Large Hadron Collider (LHC) at CERN. Expert in Scientific Computing and Grid Computing as used in the field of Experimental High Energy Physics (Worldwide LHC Computing Grid). Postdoctoral researched at CIEMAT and Port d'Informació Científica (PIC).
Keywords: particle physics, high energy physics, HEP, CERN, LHCb, CMS, LHC, scientific computing, grid computing, WLCG, CIEMAT, PIC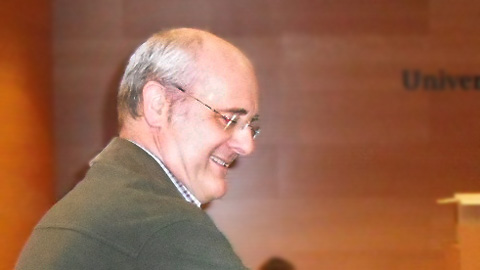 Joan Lluís Pérez Francesch
He manages the LSTE study and research group (Freedom, Security and State Transformations) and the Observatory of Coexistence and Civility Catalonia (UAB). He is the director of the ICPS (Institute of Political and Social Sciences) and member of the SGR Group of Studies and ResearchPolitical, Institutions and Corruption in the Contemporary Age (PICEC). His research areas are global terrorism and organized crime; cybersecurity and the guarantee of fundamental rights; the civility and the coexistence in the local scope; political corruption and its affectation on the structures of the rule of law; and the populist attitudes.
Keywords: fundamental rights, security, freedom, rule of law, civility, populism, state theory; terrorism, organized crime, cybersecurity, political corruption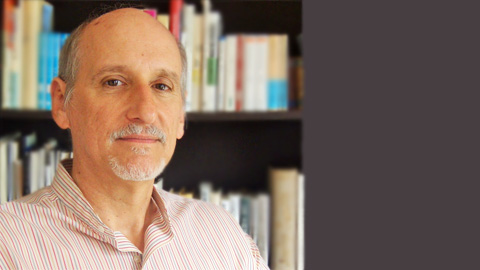 Gustavo Pita Céspedes
He received his degree in Philosophy from the Saint Petersburg State University and is lecturer of Asian and African Studies, with a specialisation in Japan by the College of Mexico and a PhD in Translation and Intercultural Studies by the UAB. Thanks to grants from the Japan Foundation he has spent two research stays in Japan. His themes of interest are the bushi culture (samurai), Japanese martial arts, Zen Buddhism, Japanese history and thought, and global philosophical thought, as well as Russian thought. He is member of the scientific committee of the publishing series Biblioteca de Estudios Japoneses, CERAO-UAB.
Keywords: bushi culture, samurai, Japanese martial arts, Zen Buddhism, history of thought, Japanase thought, philosophical thought, Russian thought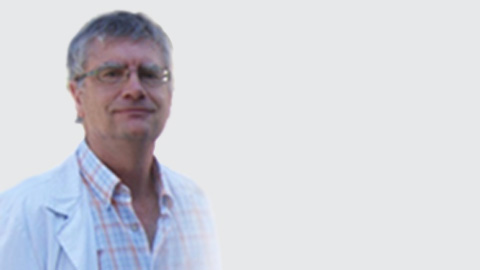 Alberto Plaja Rustein
In addition to his teaching work in the medical school, Alberto Plaja is responsible for the Array Unit in the Clinical and Molecular Genetics Area of the Vall d'Hebron hospital. In previous periods of his life he was responsible for the Genetic departments of two of the largest private clinical analysis laboratories. His field is the diagnosis of chromosomal diseases using conventional cytogenetic techniques (karyotype analysis) and the new molecular techniques (Array-CGH, FISH, MLPA) in which he has been a pioneer. Through these techniques he has extensive experience in the prenatal and postnatal genetic diagnosis of patients with intellectual disabilities, malformations and autism spectrum.
Keywords: cytogenetics, chromosome, Array, FISH, MLPA, intellectual disability, malformations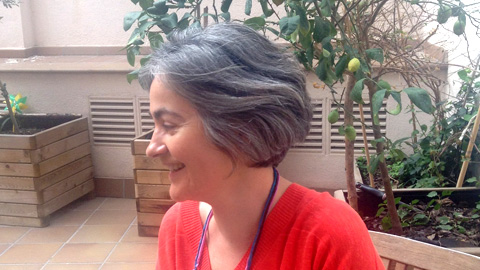 Nuria Planas Raig
Expert on language diversity in the mathematics classroom, especifically on the trilingual dynamics of the language of the learner, the language of the teacher and the language of school mathematics. Coordinator of the Research Group of Educational Practice and Mathematical Activity. Her conceptualization of language as resource for a socially responsible mathematics education is well recognized and used in the international research on the domain of school, equity and social justice. She shares her duties at Universitat Autònoma de Barcelona with an honorary position of research in University of South Africa.
Keywords: mathematics education, student learning, school, equity, social justice, discourse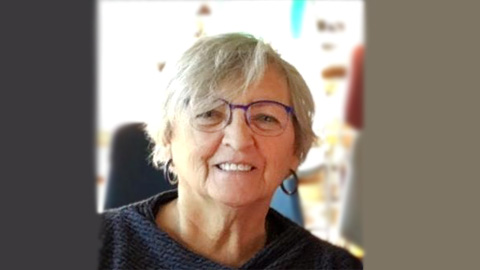 Reyes Pla Soler
Conservation and transformation of raw materials of animal origin, ensuring its safety and maximum quality for the consumer. Application of conventional and other more innovative technologies. Especially in the field of fish and fishery products, including by-products. Likewise, the field of eggproducts. Knowledge of the functional properties related to these types of foods of animal origin. Packaging and deterioration: safety and consumption. Products SANDACH.
Keywords: food technology, foods from animal origin: fish and fish products, eggs and eggproducts, food safety, technology and processing, quality