Expert guide
UAB Experts Guide for journalists
This guide contains a list of researchers from different areas of knowledge who put their expertise at the disposal of the media. If you need help in finding an expert for a specific subject or contacting with one of the members of our lecturing staff, please contact our Communication Unit by phone at (+34) 935868228 or by e-mail.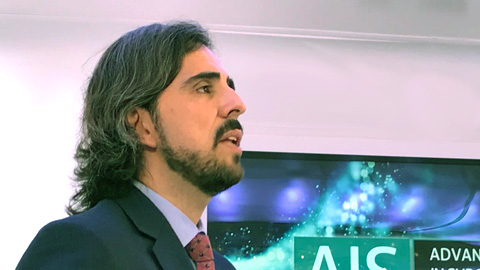 José María Balibrea del Castillo
He coordinates the UAB teching unit at Vall d'Hebron Hospital. He is an expert in general and digestive surgery; bariatric and metabolic surgery; endocrine surgery; surgical infections; robotic surgery; and minimally invasive surgery.
Keywords: surgery, obesity, diabetes, inflammation, surgical infections, robotics, laparoscopy, metabolic surgery, endocrine surgery, thyroid, adrenals, thyroid cancer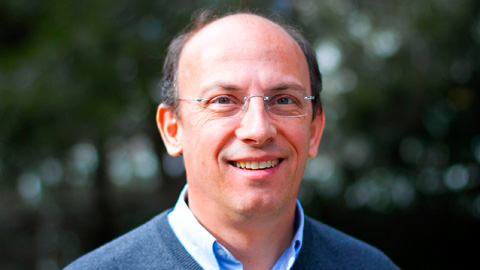 Xavier Ballart Hernández
Expert on Public Administration and public services / policy evaluation. Within Public Administration studies, lately he has done research on Public Service Motivation, a pro-social type of motivation. As a professor of Political Science he is expert on democracy and politics In the beginning of his career he had worked on autonomy and federalism.
Keywords: public admnistration, public service motivation, public policy evaluation, performance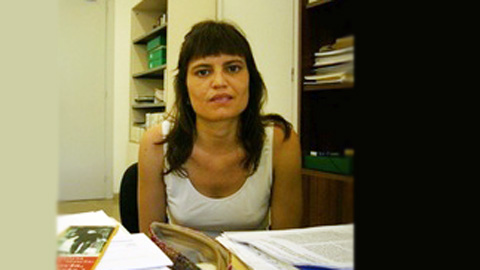 Mònica Balltondre Pla
Mònica Balltondre is researcher at the Center for the History of Science (CEHIC-UAB). She teaches undergraduate courses and in the master's degree in History of Science (UAB-UB). In the field of the history of the human sciences, her research focuses on female subjectivities constructed by scientific theories of the past. Among other topics, she has worked on spiritual medieval women and on spiritualism and spiritism at the turn of the twentieth century, mainly in Spain.
Keywords: history of human sciences, history of psychology, gender and history of science, spiritualism, mysticism, women's sexuality social construction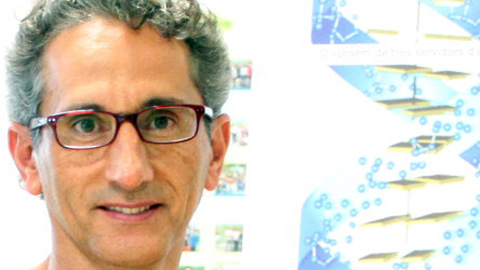 Antoni Barbadilla Prados
Antoni Barbadilla's field is Population Genetics and Bioinformatics and he is director of the Bioinformatics of Genome Diversity research group. All new mutation contributing to the adaptation to the environment of an individual expands throughout the species and leaves a molecular print on the genome. Through theoretical population genetic models and statistical methods, the group analyses and interprets genetic variation at genome scale and develops the bioinformatics tools needed for the cataloguing and representation of genetic diversity in an increasing number of species, including humans. He also works on technology transfer and bioinformatics platforms for omics research.
Keywords: genetics, heredity, evolution, genomics, population genetics, natural selection, bioinformatics, recombination, genetic variations, genome navigators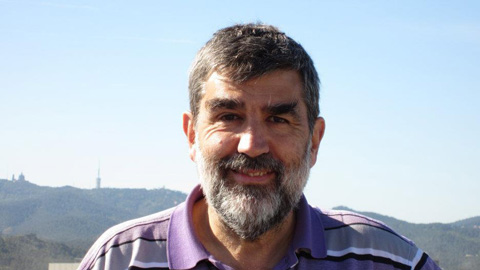 Jordi Barbé García
Member of the Molecular Microbiology SGR Group. He is working in the molecular basis of the bacterial cell activity. His major goal is the identification of virulence factors determining the pathogenic capacity of bacteria to develop alternative strategies to antibiotics. Also, they are working to isolate specific viruses attacking bacteria to be used against bacterial infections.
Keywords: Bacterial pathogenesis, vaccines, antibiotic resistance, phage therapy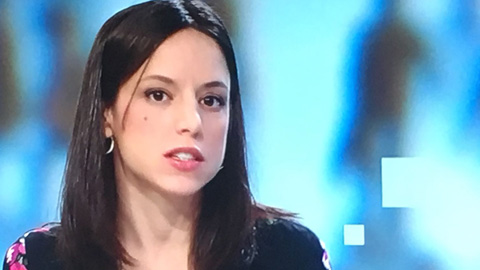 Berta Barbet Porta
Her research focuses on the contextual determinants of political behaviors and public opinions. Their studies study the effects on opinions and behaviors of elements such as: communication strategies of political parties or other political agents, or the social context in which the individual is inserted.
Keywords: elections, political parties, public opinion, political behaviour, democracy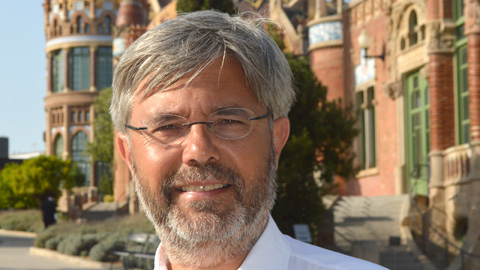 Joan Anton Barceló Álvarez
Expert in Archaeology and Prehistory, he is specialized in the application of computational techniques and technology to the reconstruction and interpretation of the past. He has deep expertise in virtual reality methods, digital archaeology, Geographic Information Systems for historical research, and the development and application of quantitative methods and artificial intelligence techniques in humanities and the social sciences.
Keywords: archaeology, prehistory, digital archaeology, digital heritage, digital humanities, virtual reality, geographic information systems, statistics, quantification, artificial intelligence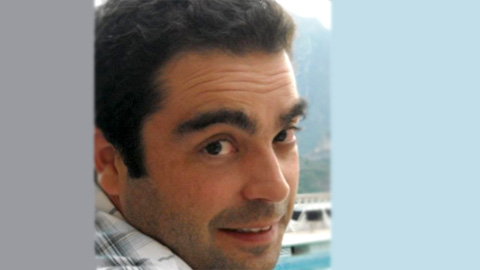 Francesc Bars Cortina
Number Theory and Arithmetic Geometry.
Keywords: Iwasawa theory, L-functions, small genus curves, modular curves, smooth plane curves, automorphisms, Drinfeld modules
Anna Bassols Teixidó
The main topic of the research group are biomarkers for animal science and veterinary medicine. Acute phase proteins. Enzymatic and immunological assays. Proteomics and metabolomics for biomarker search. Service of Veterinary Clinical Biochemistry at UAB.
Keywords: biomarker, animal science, veterinary medicine, acute phase proteins, proteomics, metabolomics, clinical biochemistry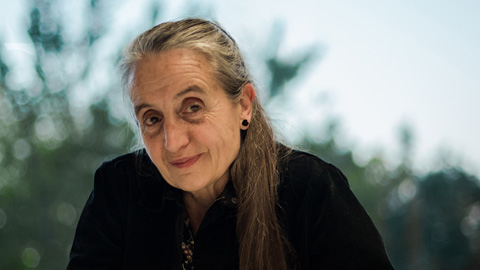 Jordina Belmonte Soler
Jordina Belmonte is an expert in the diversity of pollen, fungal spores and allergens found in the atmosphere, as well as their annual and interannual dynamics and the factors affecting their presence, amount and transport (Aerobiology). She is adviser to allergists, pneumologists and primary care physicians, as well as to managers and technicians in charge of public health, plant health and natural and urban green areas. She also works with media channels on the pollination and sporulation of species of interest (native, cultivated, invasive, allergen, etc.) and coordinates the Aerobiology Information Point (PIA).
Keywords: aerobiology, allergies, allergens, fungi spores, palynology, pollen, biological air quality, atmospheric transport, public health, plant health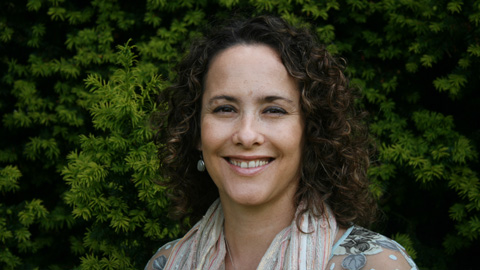 Sílvia Blanch Gelabert
PhD in psychology of education, degree in clinical psychology, training of teachers of the Early Childhood Education degree at the UAB, Coordinator of the ERIFE research team (team of research on childhood, family, and education) and SINTE at the UAB. Continuous training on education, childhood and family from the team ICE UAB; team supervising and training for education and families from the BES team (Barcelona Space Monitoring). Teaches also in postgraduate, master's and doctoral programs in education.
Keywords: teacher, early childhood education, family, playgroups, nursery, preeschool, education, service learning, slp, internship, practitioner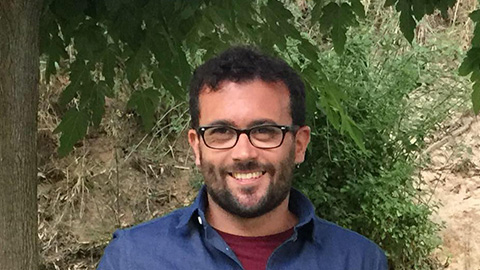 Aaron Blanco Esteban
He is an expert in the development of applications in the cloud. He has carried out in this field different projects in the private and governmental field. It has good marketing skills ditigal and 2 certificates from Google. It also manage an Internet service company and has a master of business administration.
Keywords: marketing, cloud, development, programming, management, adwords, php, html, css, javascript, jquery, mysql, laravel, angular
Department of Information and Communications Engineering
Computer science and artificial intelligence