Expert guide
UAB Experts Guide for journalists
This guide contains a list of researchers from different areas of knowledge who put their expertise at the disposal of the media. If you need help in finding an expert for a specific subject or contacting with one of the members of our lecturing staff, please contact our Communication Unit by phone at (+34) 935868228 or by e-mail.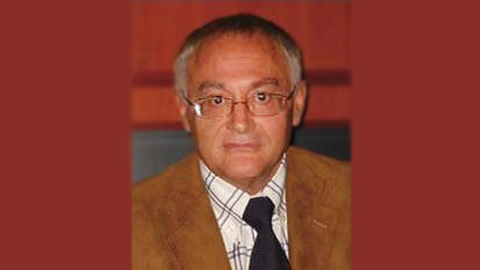 Miquel Sabrià Leal
Expert in legionella, legionelosis and outbreaks, and in all fields of this topic, epidemiological, microbiological, clinical and therapeutic, and legislative.
Keywords: legionella, outbreak of legionelosis
Department of Medicine
Medicine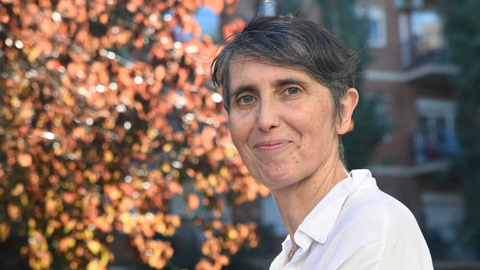 Begonya Sáez Tajafuerce
Since 2001 she investigates on identity in contemporary terms and since 2005 she is member of the Research Group Body and Textuality (UAB). Her work focuses on epistemological, ethical and political feminist approaches to the body from a relational perspective and refers to gender, sexuality, and queer studies. Last publications: Representación fronteriza de la memoria histórica de las mujeres (2011), Debats: Un corpus para el cuerpo (2013) and, also, as an editor, Cuerpo, memoria y representación: Adriana Cavarero y Judith Butler en diálogo (2014), and Epistemologías feministas (2018).
Keywords: identity, body, gender, sexuality, epistemology, ethics, political, relational ontology, materialism, psychoanalysis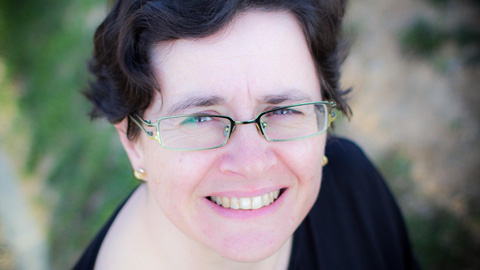 Josefina Sala Roca
She is the leader of the IARS research team (research group on children at social risk). This group is a multidisciplinary group with academics and professionals that focussed their research around children in care topic with the aim to contribute through research to the improvement of their protection.
Keywords: children in care, care leavers, residential care, protection system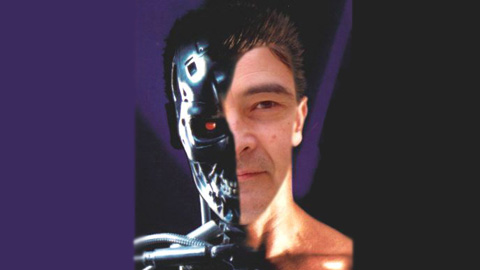 Xavier Salla Garcia
Professor of Journalism. Director of the Obicex Foundation. Research in virtual reality, augmentation, gamification, artificial intelligence, Blockchain and applied innovative technologies. Promoter of the Official Higher Degree Cycle "Virtual worlds, augmented reality and Gamification". Technological application Technological entrepreneurship and citizen empowerment. Digital society Technological right Doctor in Communication and Legal Sciences. Lawyer in office.
Keywords: journalism, augmented reality, virtual reality, mixed reality, gamification, artificial intelligence, innovation, blockchain, empowerment, technology, training, digital society, robots, Law, AI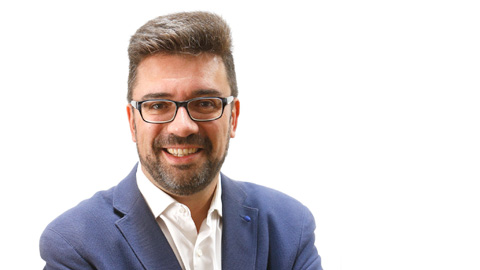 Josep Salvat i Sangrà
He is a Doctorate in Communication from the University of Vic. Graduate in Journalism by UPF and Diploma in Geography and History from the UB. Independent communication consultant and corporate communication and marketing consultant for companies and organizations such as Scoot, Homim, TotalSafePack, Haier, Knauf Insulation, Avancar, BrandCelona and Fundación Comparte, among others. He has been PR Supervisor in Panasonic and Samsung between 1999 and 2006. He is the PR manager and professor of several subjects of the Master in Communication Management at ESIC Business School.
Keywords: public relations, corporate communication, crisis communication, events, political communication, public affairs, consultant, entrepreneur, business, expert, doctorate, master's degree, journalists
Department of Advertising, Public Relations and Audiovisual Communication
Audiovisual communications and marketing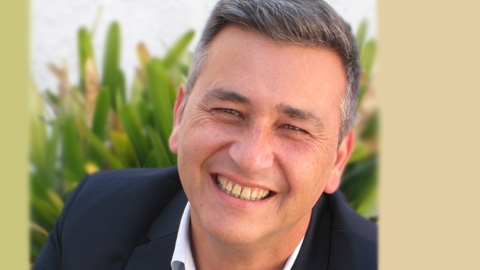 Josep Maria Sanahuja Gavaldà
Pedagogue and psychologist. He leads the Center for Studies and Research for an Inclusive Society (CERSIN). His research has focused on analyzing the exclusion-inclusion binomial in education, specific educational needs, functional diversity and teacher training. He coordinates the Master in Support for Educational and Social Inclusion. He studies the inclusive processes with people with autism spectrum disorders.
Keywords: inclusion, disability, educational needs, teacher training, autism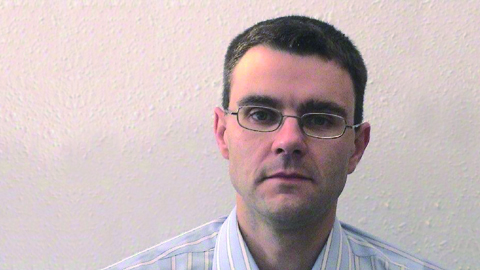 Antoni Sánchez Ferrer
Coordinator of the Composting Research Group at the Department of Chemical, Biological and Environmental Engineering, Antoni Sánchez has participated in different research projects in agreement with other public institutions and private companies in the field of organic waste treatment, specifically in the fields of composting and anaerobic digestion. His current line of research focuses on obtaining new products from waste as part of a circular economy and sustainability framework.

Keywords: organic waste, compost, biogas, separate collection, circular economy, environmental impact, sustainability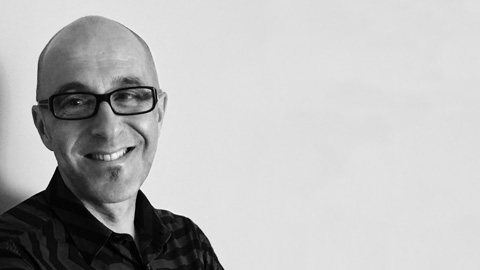 Miguel Ángel Sánchez Huete
The scope is the Financial and Tax Law in particular issues on prevention and fight against tax fraud, tax penalties and interposed companies. The tax treatment of new economic forms as well as tax policies and gender have also been analyzed.
Keywords: tax fraud, avoidance, evasion, fiscal sanctions, interposed partnerships, collaborative economy, social responsibility, gender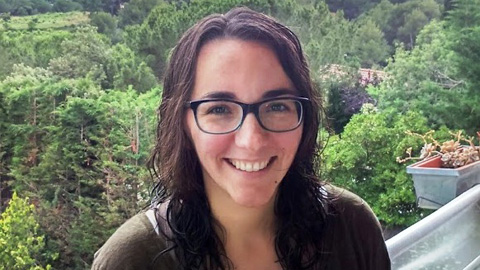 Judith Sánchez Manubens
Head of the Pediatric Rheumatology Unit of the Parc Taulí Hospital in Sabadell (Barcelona). Teacher of Pediatrics in the degree of Medicine in the UAB and collaborator in the master's degree in Pediatric Rheumatology in the University of Barcelona. Doctor in medicine, specialist in pediatrics and master in pediatric rheumatology, she has specialized in pediatric vasculitis, especially in Kawasaki disease. He leads the multicenter working group on this disease and participates in several projects on the disease at the state and European level. Other areas of expertise are juvenile idiopathic arthritis, pediatric lupus and autoinflammatory diseases.
Keywords: pediatric rheumatology, Kawasaki disease, juvenile idiopathic arthritis, pediatric lupus, pediatrics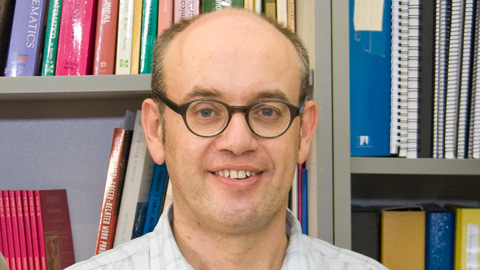 Àlvar Sánchez Moreno
His work focuses on the fields of superconductivity, magnetism, metamaterials, nanoscience, quantum physics, and more particularly on the borders between these fields. Among the research issues he has developed are the design and construction of invisibility layers for magnetic fields, the study of magnetic levitation trains, the proposal of experiments exploring the limits of quantum physics, and the improvement of wireless charging for electronic devices. He also participated in the development of superconductor cables which reached record speeds in transporting electrical current and in spaceship projects for the measurement of gravitational waves.
Keywords: superconductivity, magnetism, metamaterials, electromagnetism, invisibility, levitation, nanomagnetism, charging at a distance, magnetic sensors, macroscopic quantum properties
Josep Santaló Pedro
His research interest have been focused on the genetic characterization and freezing of preimplantation mammalian embryos, oocyte maturation in vitro and transgenic animal production. He is currently focused on nuclear reprogramming and derivation of embryonic stem cells in mouse and humans. He is also interested on Bioethics, especially on the public perception of Genetics and genome editing technologies. In this discipline, he is member of the Bioethics and Law Observatory of the Universitat de Barcelona and member of the Ethics Committee for Animal and Human Research of the Universitat Autònoma de Barcelona.
Keywords: nuclear reprogramming, embryonic stem cells, genetics and bioethics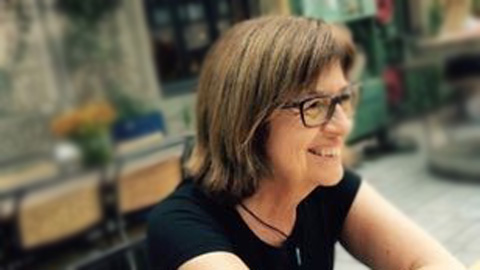 Laura Santamaria Guinot
Her research has focused on issues related to media, intertextuality and intercultural studies. As a teacher, she has dedicated herself to the teaching of specialized translation and specifically to translation for the media and the translation of legal texts. She has worked as a professional translator for different publishers and for Televisió de Catalunya.
Keywords: translation, audiovisual translation, intercultural studies, ideology, intertextuality, legal translation