Expert guide
UAB Experts Guide for journalists
This guide contains a list of researchers from different areas of knowledge who put their expertise at the disposal of the media. If you need help in finding an expert for a specific subject or contacting with one of the members of our lecturing staff, please contact our Communication Unit by phone at (+34) 935868228 or by e-mail.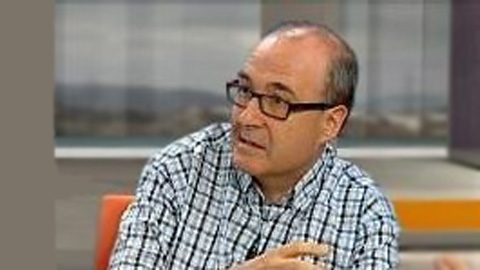 David Martínez Fiol
First World War, Catalan and Spanish Volunteers in the First World War, Crisis of 1917 in Spain, Catalanism, corporatism, unionism 1900-1939, Spanish Second Republic, Spanish Civil War, Officials II Republic.
Keywords: First World War, Catalan and Spanish Volunteers in the First World War, Crisis of 1917 in Spain, Catalanism, corporatism, unionism 1900-1939, Spanish Second Republic, Spanish Civil War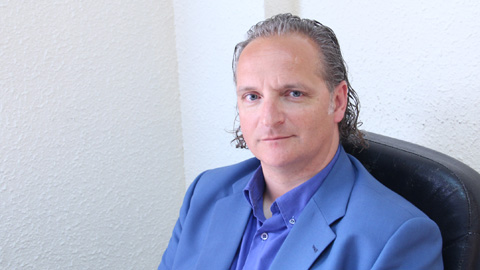 Carlos Martínez Lizama
PhD in Business Administration, expert consultant in business strategy and organizational behavior and Business, and Executive Coach. He defines himself as an economic humanist, he believes fervently that an economic system and business management model is possible where human capital is the central axis of action. He likes to define his work, in all its facets, as an aid in the decision making of people in order to improve both personally and professionally on the road to excellence.
Keywords: strategy, strategic thinking, organizational behavior, decision making, human capital, business model, human resources, executive coaching, internationalization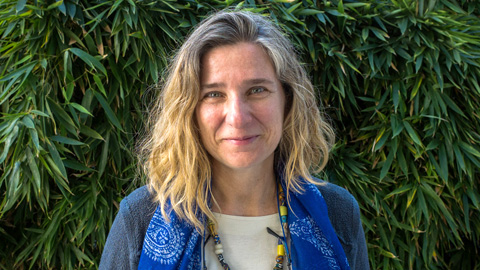 Lurdes Martínez Mínguez
Expert in the importance of the movement and the body in the learning of both children and teachers, mainly in Childhood Education, during their initial and permanent training; the theory-practice relationship and the university-school relationship, in the psychomotor training of the Teachers Childhood Education and Physical Education; and the formative and shared assessment of psychomotor professional competencies in the Teachers Training Childhood Education
Keywords: movement, body, psychomotor education, initial teacher training education, formative assessment, shared assessment, psychomotor professional skills, theory-practice and university-school relationship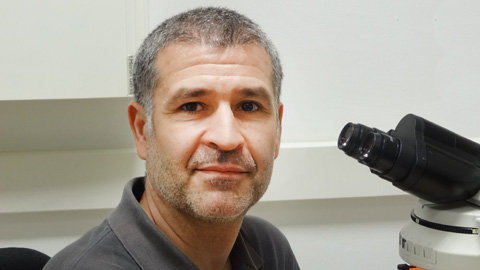 Vicente Martínez Perea
Expert on gastrointestinal physiology and pharmacology in vivo: pathophysiology of functional and inflammatory gastrointestinal disorders. Development of animal models for the identification and characterization of new therapeutic targets for the treatment of functional and inflammatory gastronitestinal diseases.
Keywords: gastrointestinal pharmacology, microbiota, visceral pain, intestinal inflammation, intestinal barrier function, brain-gut axis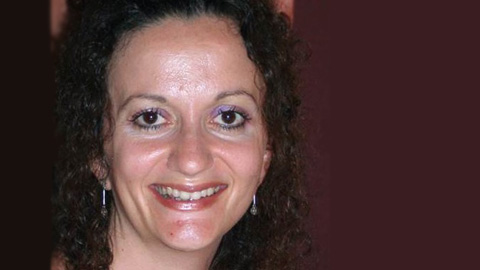 Carme Martínez Roca
She is an expert in a social justice approach to employability competence development. She works in training, research, consultancy, advocacy and the development of career guidance programs for fulfilling, sustainable and socially fair education and work. She is member of the Research Group Diversity and Guidance (Diversidad y Orientación, DO) and the UNESCO Chair in Education and Sustainable Lifestyles of the Innland Norway University of Applied Sciences (Norway).
Keywords: competence, employability, social justice, career guidance, education, training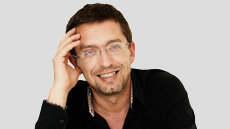 Pere Masqué Barri
His research focuses on the study of a variety of key, global environmental processes in both the present day and geologic past, using a suite of stable and radioactive tracers as novel proxies. Examples include: the Ocean's role in global climate change as a source or sink of atmospheric CO2; the reconstruction of the historical patterns of climate, pollution and other natural and anthropogenically-driven processes; the radiological impacts of radioactive materials in the environment; and the relevance of submarine groundwater discharge (SGD) on nutrient and trace metal biogeochemistry of coastal and open ocean regimes. They operate worldwide in a broad range of systems in the Arctic, Atlantic, Pacific and Southern Oceans, the Mediterranean Sea and in Australian and Arabian coastal ecosystems.
Keywords: oceanography, Carbon cycle, blue carbon, climate change, pollution, environmental radioactivity, Fukushima Dai-ichi nuclear accident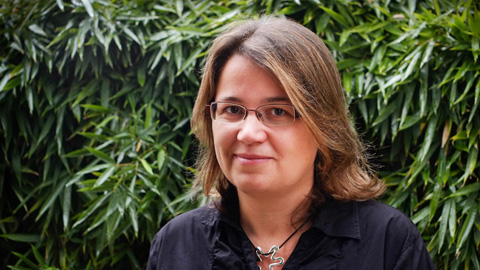 Anna Matamala
She is the main researcher of TransMedia Catalonia, a research group working on media accessibility and audiovisual translation. TransMedia Catalonia has researched access services such as subtitling or audio description, with special emphasis on user reception studies. Group members include translators, linguists, philologists, psychologists and sinologists that can bring expert knowledge in different areas.
Keywords: media accessibility, audiovisual translation
Department of Translation and Interpretation & East Asian Studies
Translation and interpretation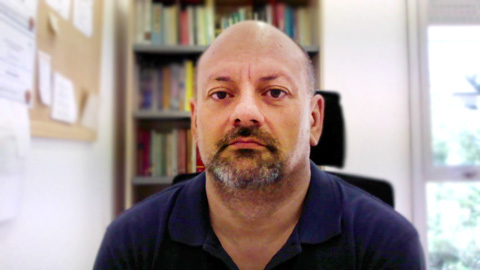 Vicenç Méndez López
He is an expert on stochastic processes applied to movement ecology and population dynamics.
Keywords: biological invasions, population extinctions, mechanistic analysis of animal behavior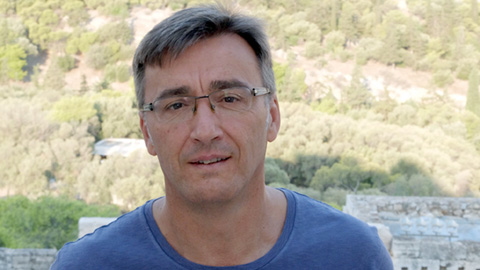 José Miguel Lizcano
His research focusses on the cellular and molecular mechanisms involved in cancer proliferation. He studies the intracellular signaling pathways ruled by new protein kinases. His group aims to tackle cancer, by performing basic, preclinical and clinical development of new antitumoral drugs. He has published more than 55 scientific articles, with more than 3,000 citations, and he actively collaborates with international research groups and scientific institutions.
Keywords: cancer, cellular signaling, protein kinases, autophagy, preclinical and clinical development, antitumoral drug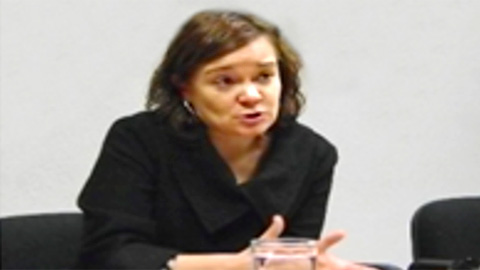 Carme Miralles-Guasch
She is an expert in everyday mobility, active transport, cities and metropolitan regions, and gender.
Keywords: mobilitu, city, metropolitan areas, walking, transports, gender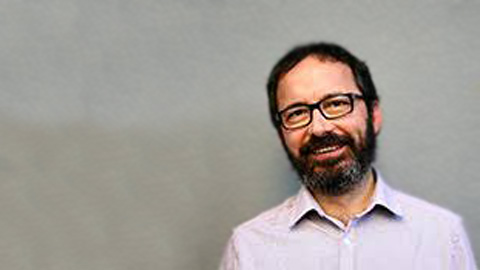 Juan Antonio Módenes Cabrerizo
He is an expert on the interrelation between demographic behavior and housing demand; international analysis of housing systems; socio-demographic analysis of access to and stability in housing and the impact of residential insecurity on family life.
Keywords: housing demography, urban demography, housing demand forecasting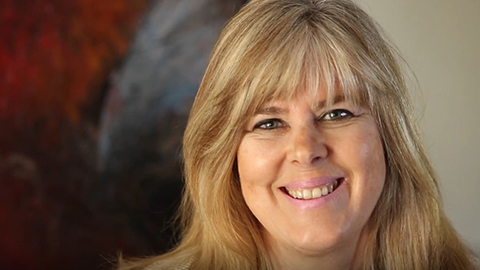 Jenny Moix Queraltó
Psychologist expert in the human mind. Member of the Stress and Health Research Group. Study how thoughts affect the body, specifically its influence on pain. His research is also focused on how to reduce stress and increase happiness through Mindfulness techniques. At an informative level, he has treated various topics through his books and articles such as: forgiveness, gratitude, suffering, emotions, dreams, ...
Keywords: mind, positive psychology, mindfulness, stress, chronic pain, health psychology, fibromyalgia