Expert guide
UAB Experts Guide for journalists
This guide contains a list of researchers from different areas of knowledge who put their expertise at the disposal of the media. If you need help in finding an expert for a specific subject or contacting with one of the members of our lecturing staff, please contact our Communication Unit by phone at (+34) 935868228 or by e-mail.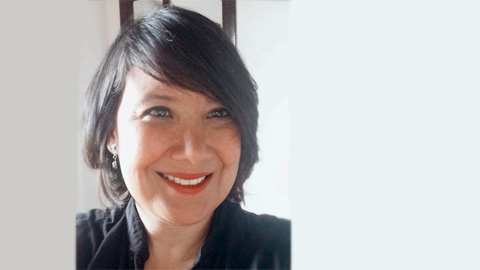 Tania Pleitez Vela
Her research focuses on gender and aesthetics regarding Spanish-American poets (20th and 21st century) and Central American literature and culture.
Keywords: spanish-american poets, central american literature, genre, poetry networks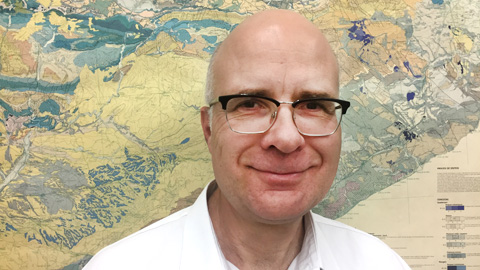 Joan Poch Serra
Reseacher with experience in conservation and management of geoheritage. He is advisor for the preparation of six candidatures of aspiring territories to be part of the UNESCO Global Geoparks Network.
Keywords: geoheritage, UNESCO geoparks, geology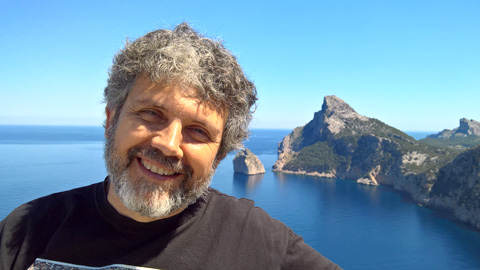 Xavier Pons Fernández
PI of the Grumets Geographic Informtion Systems (GIS) and Remote Sensing (RS) research group and creator of the MiraMon software (1994, +200,000 users in 40 countries). His methodological and applied work in both RS (geometry, radiometry, classification, compression, etc) and GIS (climate models, standards, etc) has been cited more than 6600 times. He has been the director of the Master in RS and GIS since 1996, and has been PI or participant in about 120 competitive projects and contracts. He received, between 1988 and 1992, a BS in Biology, two master degrees (in Botany and Geography) and a PhD.Full Professor of Geography at UAB. He has 2 ICREA Acadèmia research awards (2011-2015 and 2016-2020).
Keywords: Geographic Information Systems, GIS, remote sensing, MiraMon, geometry, radiometry, digital classification, big data, computer programming, image compression, climate models, standards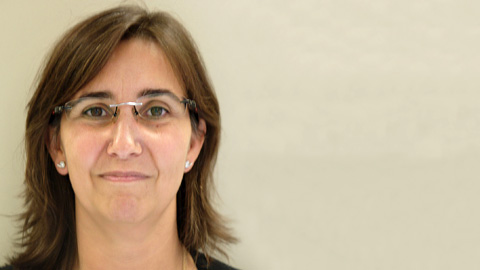 Caridad Pontes García
MD, PhD by UAB. Medical specialist in Clinical Pharmacology. Manager of Pharmacotherapeutic Harmonization, Servei Català de la Salut. European expert appointed by the AEMPS. Research experience in the pharmaceutical industry. Areas of expertise: Drug development; design, methodology and ethical evaluation of clinical studies; regulation of clinical studies; drug regulation, drug evaluation and therapeutic positioning, pharmacovigilance, pharmacoepidemiology, orphan diseases, medical education.
Keywords: clinical pharmacology, drug development, regulation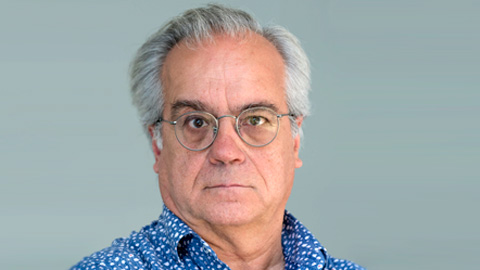 Miquel Porta
He is an expert in internal contamination and chemical body burden. He is also an expert in the relationship between cancer, genetics and the environment.
Keywords: internal contamination, chemical body burden, cancer, genetics and the environment
Department of Pediatrics, Obstetrics and Gynecology and Preventive Medicine and Public Health
Public Health and Preventive Medicine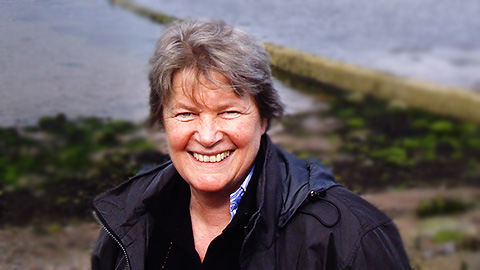 Charlotte Poschenrieder Wiens
Director of the Plant Physiology Research Group. Expert in plant responses to stress derived from problem soils; mainly salinity, pollution and extreme soil pH. Her studies focuse on the mechanisms of resistance, tolerance and adaptation using both physiological and molecular- genetic approaches in model plants, as well as in natural populations and crops. She ha published more than 150 articles in international journals and accumulates more than 6,000 citations. She has large experience in the coordination of reserach projects and in the evaluation of projects and scientific production at the national and intenational level. She has directed more than 20 Doctoral Thesis.
Keywords: plant - soil relationships, plant stress, salinity, heavy metals, micronutrients, aluminium, resistance mechanisms, adaptation, Arabidopsis thaliana, halophytes, metallophytes, crop plants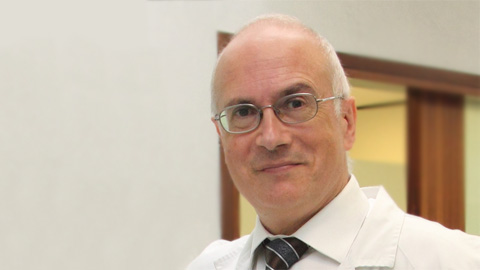 Lluís Puig i Sanz
Dermatologist, he is an expert in psoriasis, atopic dermatitis, inflammatory dermatosis, dermatopathology, clinical immunology, clinical trials and translational medicine
Keywords: psoriasis, atopic dermatitis, inflammatory dermatosis, dermatopathology, clinical immunology, clinical trials and translational medicine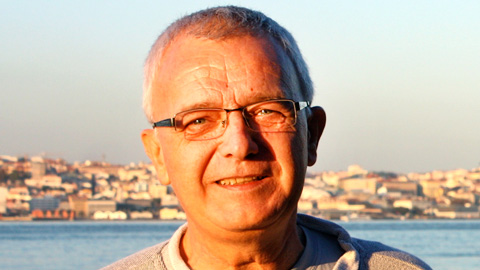 Martí Pumarola Batlle
Doctor in Veterinary Medicine. Diplomate in Animal Pathology by the European College of Veterinary Pathology (ECVP). Especialize in Animal Neuropathology, en all species but preferently in pets and laboratory animals. Member of the Murine and Compared Unit of Parhology (UPMiC) doing diagnostic tools. Research ares of interest: Neuroncologiy (histopathology and immunohistochemistry) and neurodegenerative diseases, specially prions. Working also in Animal Law field, specially in maltreatment. Another area of interest is Veterinary History in the field of the History of Sciences.
Keywords: animal pathology, neuropathology, neuroncology, prions, animal law, veterinary history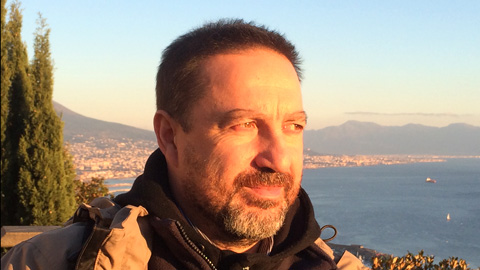 Angel Puyol González
Philosopher and expert in bioethics. He is a member of the Catalonia Bioethics Committee, Clinical Ethics Committee in the Hospital Vall d'Hebron in Barcelona, and Ethics Committee in the Center of Regenerative Medicine in Barcelona. His main lines of research are applied ethics and theories of justice. He is the coordinator of the Humanistic Studies Group on Science and Technology, which brings together philosophers and doctors, where there are experts in philosophy of science, philosophy of computing, internet and media, philosophy of democracy, philosophy and religion, and community medicine.
Keywords: bioethics, philosophy of science, internet philosophy, philosophy of the media, philosophy of democracy, theories of justice, scientific progress, politics and religion, community medicine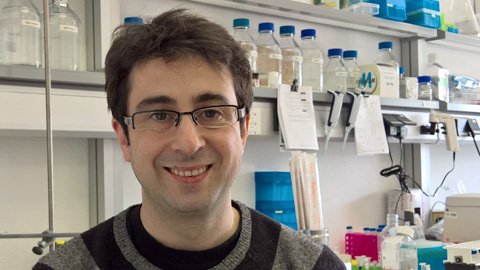 Albert Quintana Romero
He is a Ramón y Cajal investigator in the Department of Cell Biology, Physiology and Immunology and the Institut de Neurociencies. He earned a Bachelor in Science in Biology (Biomedicine) in 2001 and a PhD in Neuroscience in 2007. Albert Quintana is a PhD researcher with ample experience in molecular biology, viral vector generation, transgenic mouse generation, in vivo electrophysiology, optogenetics, and behavioural neuroscience. His research focuses on using a multi-level approach to develop and implement new tools to identify the molecular determinants of neuronal susceptibility to mitochondrial disease and other neurodegenerative pathologies.
Keywords: mitochondrial disease, neurodegeneration, neuroscience, molecular biology, optogenetics, mouse genetics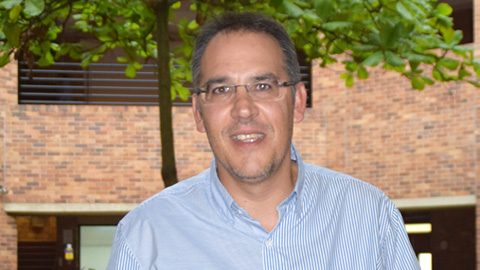 Alex Rialp Criado
He has published his research works on internationalization of new ventures and SMEs in prestigious international journals such as International Marketing Review, International Business Review, Journal of International Marketing and Journal of World Business, among others. He belongs to the editorial board of International Business Review and Journal of International Entrepreneurship.
Keywords: business internationalization, international entrepreneurship, SMEs, new ventures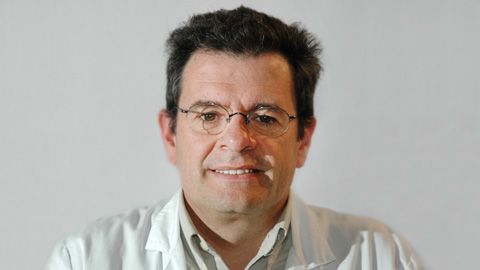 Josep Maria Ribera Santasusana
He is an expert on malignant hematologic diseases, with special focus on acute leukemias, especially acute lymphoblastic leukemia. He is also an expert on new therapies in hematology: immunotherapy and cell therapy.
Keywords: leukemias, lymphomas, immunotherapy, cell therapy