Expert guide
UAB Experts Guide for journalists
This guide contains a list of researchers from different areas of knowledge who put their expertise at the disposal of the media. If you need help in finding an expert for a specific subject or contacting with one of the members of our lecturing staff, please contact our Communication Unit by phone at (+34) 935868228 or by e-mail.
Virginia Luzón Fernández
PhD in Audiovisual Communication, her work is divided mainly into two related areas: the history of the media and their new technologies. It has focused on the relationship of the media with the broader changes in society and new technologies, specifically on the changes that newsrooms have suffered with technological convergence and the significance of these changes in the contents of the news. She develops various lines of research in television, film, comics, youth, gender and sports in audiovisual media.
Keywords: cinema, television, comics, youth, gender, sports, narrative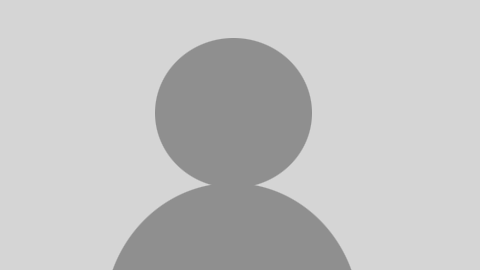 Mercè Magaña Juárez
She is an expert in business plan and financial management.
Keywords: business plan, financial management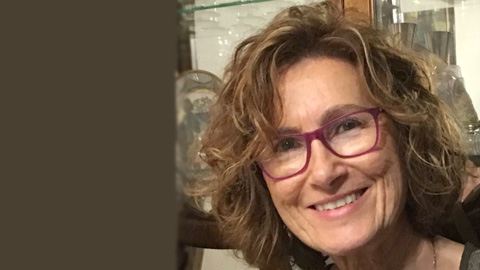 Assumpció Malgosa
She works in the study of human remains of both archaeological and current contexts, so the field of research is both physical and forensic anthropology. The studies she performs are very holistic and range from the osteological description to molecular studies (DNA), including paleodemography, paleopathology or paleodiet; all this to reconstruct the lives of individuals and the population from their remains, mainly skeletal. In the forensic field, the analyzes are directed at the identification.
Keywords: anthropology, skeletal remains, ancient DNA, paleodiet, paleopathology, diseases, antiquity, forensic anthropology, forensic DNA, identification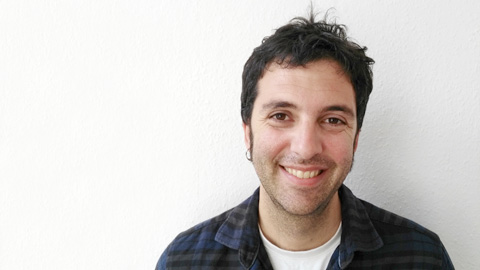 Ernest Marco Urrea
He is a member of the Biodegradation of Industrial Contaminants and Waste Valorization Group. His main research interest is the biological treatment of soils and groundwaters contaminated with chlorinated compounds. His research focuses on the application of techniques to assess the biodetoxification potential of contaminated groundwaters ; the understanding of the physiology, biochemistry and genomics of organohalide-respiring bacteria; and the application of this knowledge to implement projects to remediate groundwaters contaminated with chlorinated compounds in collaboration with different remediation companies.
Keywords: groundwater, soil, contamination, chlorinated compounds, bacteria, bioremediation, toxicity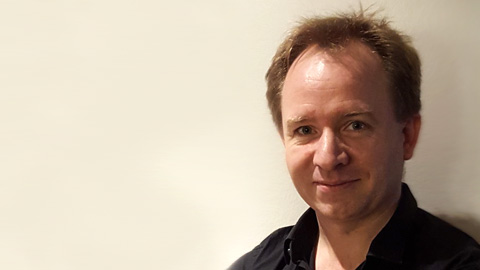 Jean-Didier Maréchal
Professor Maréchal's field of expertise is the development and application of molecular modeling methods. Its main lines of research are located in the interface between chemistry, biology and materials science (eg. nanomolecules) and include the design of new (bio) catalysts and drug design. One of the singularities of its group is to work intensively with biosystems that mediated its activity thanks to transition metals. His team has created different software recently as a new molecular design program called GaudiMM and a free and extensive platform for Multiscale computing called Tangram.
Keywords: molecular modeling, computational chemistry, multiscale modelign, software development, catalysis, biomolecules, docking, molecular dynamics, drug and enzyme design, nanochemistry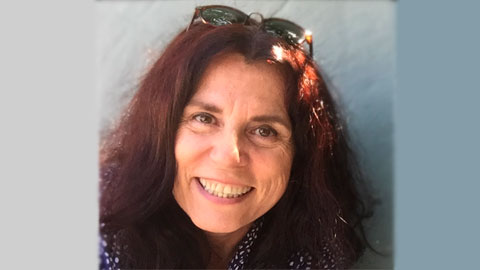 Diana Marre
Social and cultural anthropologist expert in reproductive decisions and processes (adoption -domestic and international, regular and irregular, with gamete and embryo donation and surrogacy-; family and childhood diversity; gender and sexual diversity; sexual and reproductive health; perinatal loss and death.
Keywords:

reproductive decisions and processes, adoption, gamete and embryo donation, surrogacy, family and childhood diversity, gender and sexualities, sexual and reproductive health, perinatal loss and death
Department of Social and Cultural Anthropology
Social Anthropology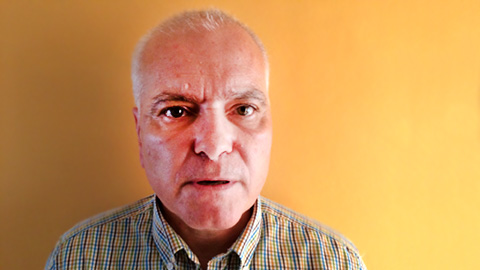 Joaquim Martí Clua
His research interest has focused on the generation, differentiation and neuronal death during the development of the central nervous system. The goal of his research group is to determine how several rodent spontaneous mutations alters the normal growth of encephalic regions. They also analyze the effect of neurotoxic agents exposure during the prenatal and perinatal life. Highlight his interest for the histological characterization of animal models of Parkinson's and Alzheimer's diseases. From a methodological point of view, he works on cytochemical and immunocytochemical procedures. The use of tritiated thymidine autoradiography and electron microscopic are extensive.
Keywords: central nervous system, neuroepithelium, cell cycle, neurogenetic timetable, neurogenetic gradient, glial cell, ectopia, apoptosis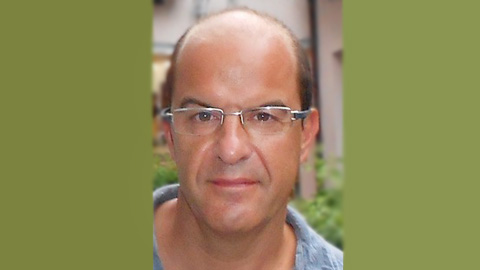 Joan Martí Fábregas
He is an expert in cerebrovascular diseases, including ischemic stroke and intracerebral hemorrhage; intravenous and endovascular reperfusion therapies in acute ischemic stroke; neurosonology; prevention and treatment of hematoma growth; intracranial hemorrhage due to anticoagulants and amyloid angiopathy.
Keywords: stroke, intracerebral hemorrhage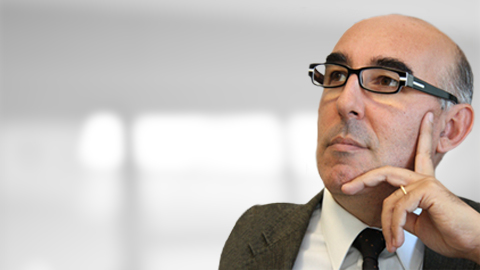 Ferran Martín
He is an expert in RF/Microwave Engineering, mainly in the following fields: advanced communication circuit design, with compact size, high performance and novel functionallities, on the basis of concepts inspired by metamaterials and artificial transmission lines, among others; Microwave Sensors, including encoders and sensors for motion control, sensors for dielectric characterization and biosensors; radiofrequency identification (RFID) systems, with especial emphasis on chipless-RFID and applications (e.g., secure paper).
Keywords: radiofrequency, microwaves, metamaterials, microwave sensors, RFID
Department of Electronic Engineering
Electronics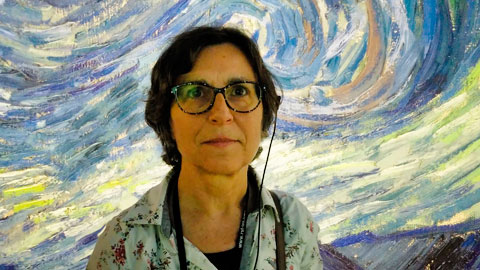 Margarita Martín Castillo
She is interested in infectious diseases of domestic animals, especially pigs. Her main projects are related to the epidemiology, pathogenesis and diagnosis of endemic and emergent viral infections of swine.
Keywords:

animal health, infectious diseases, zoonoses, One Health, swine, hepatitis E, PRRS, coronavirus, rotavirus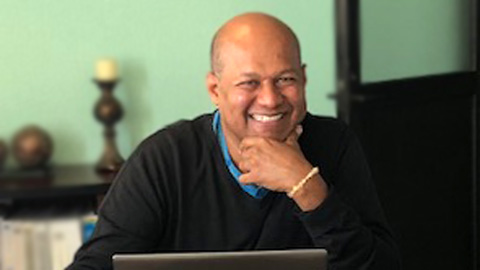 Reinaldo Martínez Fernández
He is dedicated to the study of learning and teaching processes based on the identification of "learning patterns". In this respect, he is interested in the conceptions and learning orientations, as well as in the processing- and regulation strategies. The samples for analysis correspond to Ibero-American students with interest in the role of the cultural dimension in understanding and optimizing the ways of learning; from Primary Education to Higher Education.
Keywords: learning, teaching, primary school, high school, higher education, self-regulation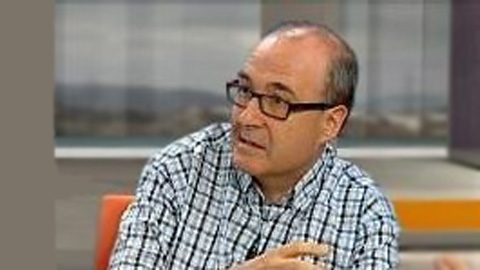 David Martínez Fiol
First World War, Catalan and Spanish Volunteers in the First World War, Crisis of 1917 in Spain, Catalanism, corporatism, unionism 1900-1939, Spanish Second Republic, Spanish Civil War, Officials II Republic.
Keywords: First World War, Catalan and Spanish Volunteers in the First World War, Crisis of 1917 in Spain, Catalanism, corporatism, unionism 1900-1939, Spanish Second Republic, Spanish Civil War