Introduction to Contemporary Dance
Introduction to Contemporary Dance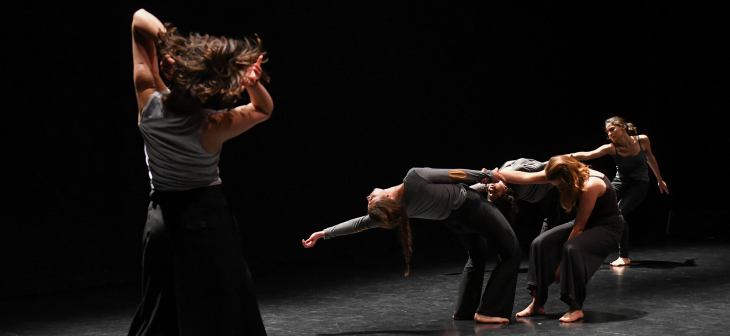 The objectives of this activity are to work on body awareness and basic and technical knowledge in order to dance and / or improvise using all the physical limits that our body allows to experience. We will also work on the dynamics of the movement, realizing how the amount of intensity or energy that we use can go for or against us. Finally, we will work on musicality as the point of union between what we want to express and what we feel when we dance.

Sessions are based on active warm-up by working on flexibility, weight change and body alignments to achieve the body's consciousness necessary to continue the session by adding basic ground work, spirals, dynamics and musicality, through technical exercises and improvisation.

Information 2022/2023

Teacher: Mario G Sáez
Dates: from November 2nd 2022 to May 10th 2023.
Hours: Mondays and Wednesdays from 12 pm to 1:30 pm.
Price: UAB community € 190, other € 240.

Convalidable for 3 ECTS credits.
Registration from Tuesday September 19th here