No direction home: documentary films about migration and refuge

Organized by: Solidarity Autonomous Foundation (FAS)

The documentary film series is one of the actions which are part of the project "Mar: Migracions, Asil i Refugi" in the University. It is organized by the "Programa d'acollida de la FAS", the proposal aims to strengthen the role of the university as a key player in the defense of human rights, in this particular case, of migrants and people in search of refuge. Cinefòrum is developed within the framework of an institutionally committed university, under the motto of the school year: #UABRefugi: l'Autònoma Acull.

Wednesday December 5th at 9.30 am
Fuego en el mar (Fuocoammare, 2016), de Gianfranco Rosi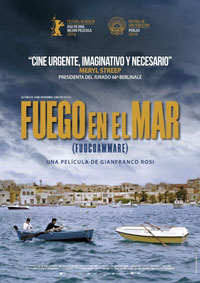 A documentary shot on the Sicilian island of Lampedusa during the European migrant crisis, and sets the migrants' dangerous Mediterranean crossing against a background of the ordinary life of the islanders. The main characters are a twelve-year-old boy from a local fishing family and a doctor who treats the migrants on their arrival.
Country: Italy / Runtime: 108 minutes / Genre: Documentary / Language: Italian and English with Spanish subtitles
Tuesday February 26th at 1 pm
Nowhere to Hide (2016), by Zaradasht Ahmed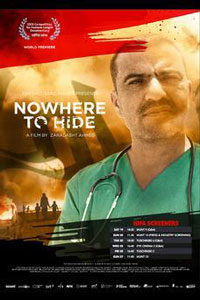 "Nowhere to Hide" follows a man - the medic and father Nori Sharif - through 5 years of dramatic change in the war-torn Diyala-province; one of the most dangerous provinces in the middle of Iraq the "triangle of death". From the time of the American retreat to the fall of Nori's home town, we follow him filming stories of survivors. In a world trapped between ISIS and the different Iraqi Militias, his integrity and humanitarian vision is the only thing that drives him to continue against all odds.
Country: Norway, Sweden, Netherlands and Iraq / Runtime: 86 minutes / Genre: Documentary / Language: Arabic with Spanish subtitles
Tuesday March 26th at 4 pm
La vida loca (2008), by Christian Poveda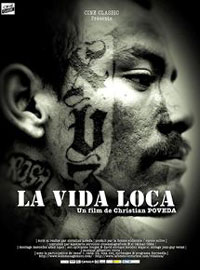 Documentary about Mara 18 and, collaterally, about its bitter rival, Mara Salvatrucha, gangs created based on their earlier Los Angeles counterparts, who spread terror in El Salvador. A tale of the contemporary imagery created in a globalized world describing what is probably the origins of one of the founding myths of organised crime.
Country: Spain, El Salvador, Mexico and France / Runtime: 91 minutes / Genre: Documentary / Language: Spanish
Monday May 6th at 1 pm
Blessy (2018), by Sílvia Cepero, Carme Gomila and Susana González with Mujeres Valientes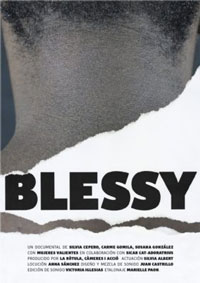 Blessy is a 35-year-old woman who, against her will, was transferred from her place of origin to somewhere, where she was exploited. He was a victim of human trafficking, the second most lucrative illicit business in the entire world. And she survived. Blessy is a documentary created collectively between three filmmakers and four women survivors of Trafficking of Human Beings.
Country: Spain / Runtime: 22 min / Genre: Documentary / Language: Original in Spanish