Parenting and social vulnerability: cinematographic perspective
Parenting and social vulnerability: cinematographic perspective
Organized by: Department of Social and Cultural Anthropology and Department of Audiovisual Communication and Advertising
Monday October 14th, at 1 pm
The Grapes of Wrath (1940), by John Ford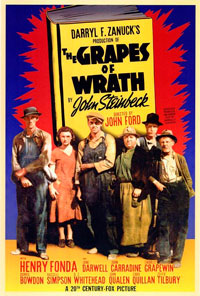 When Tom Joad (Henry Fonda) returns home after being released from prison, he discovers his family has been kicked out of their farm. Seeking a better future, he leaves with his mother (Jane Darwell) and the rest of the family to California. However, their journey is far from easy, and there is no guarantee the promised land will provide the life they are hoping for.
Country: USA / Runtime: 129 min / Genre: Drama / Language: English with Spanish subtitles
Friday November 15th, at 1 pm
Shoplifters (Manbiki kazoku, 1953), by Hirokazu Koreeda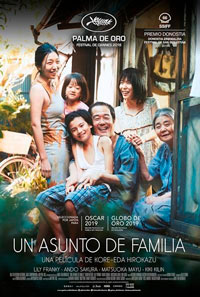 Osamu works as a day laborer. He and his son Shota like to shoplift together. On the way back home from a shoplifting session, Osamu finds little Yuri freezing. He takes her home with them. His wife Nobuyo gets angry at him for bringing the girl home, but she takes care of Yuri. Also living with them is Nobuyo's younger sister Aki. The family relies on their grandmother Hatsue's pension to make ends meet. They are a poor, but happy family.
Country: Japan / Runtime: 121 min / Genre: Drama / Language: Japanese with Spanish subtitles
Tuesday December 10th, at 1 pm
El Bola (2000), by Achero Mañas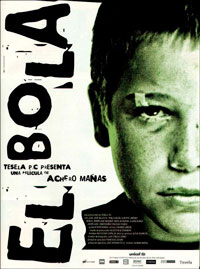 El Bola is a 12 year old boy raised in a violent and sordid environment. Embarrassed by his family life, he avoids becoming close to classmates. The arrival of a new boy at school changes his attitude towards his classmates, and friendship. The heart of the story is the change in El Bola's life, at almost all levels, after befriending this new classmate.
Country: Spain / Runtime: 84 min / Genre: Drama / Language: Spanish
Wednesday January 15th, at 1 pm
It All Starts Today (Ça commence aujourd'hui, 1999), by Bertrand Tavernier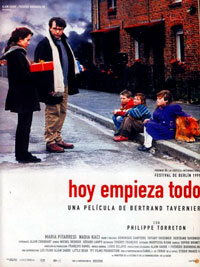 Daniel is schoolmaster of a kindergarten in a small French town. The local economy, which depended entirely on coal production, has been mired in a depression ever since the mines were closed.
Country: France / Runtime: 107 min / Genre: Drama / Language: French with Spanish subtitles
Tuesday February 18th, at 1 pm
A Monster Calls (Un monstruo viene a verme, 2016), by J.A. Bayona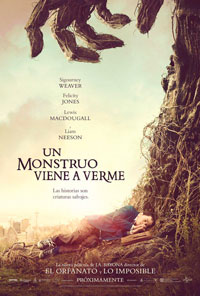 The monster does not come walking often. This time it comes to Connor, and it asks for the one thing Connor cannot bring himself to do. Tell the truth. This is a very touching story about a boy who feels very damaged, guilty and mostly angry. He struggles at school with bullies, and pity looks from everyone, and at home with his mother's sickness. Will Connor overcome his problems? Will everything be okay? Will Connor be able to speak the truth?
Country: Spain / Runtime: 100 min / Genre: Drama, fantasy / Language: English with Spanish subtitles