Melodrama and impossible love

Melodrama and impossible love
Organized by Departament de Comunicació Audiovisual i Publicitat (Facultat de Ciències de la Comunicació)
Tuesday March 12th at 12 pm
Breve encuentro (Brief Encounter, 1945), by David Lean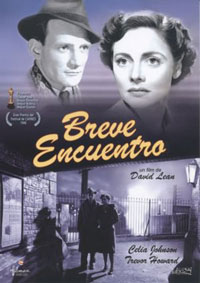 Laura Jesson is a housewife somewhat bored with the routine that lives with her husband and family. Once a week, usually go to the city for shopping. In one of those routine trips, Laura meets Dr. Alec Harvey in the waiting room of the railway station. Both are middle-aged, married and have two children each. They begin to talk, and after enjoying each other's company, both continue to meet weekly for coffee in the station waiting room while waiting for their respective trains back home. But soon both of them realize that their innocent and casual relationship is turning into a love as intense as it is forbidden.
Country: United Kingdom / Runtime: 85 minutes / Genre: Drama, Romance / Language: English with Spanish subtitles
Tuesday April 30th at 12 pm
Deseando amar (In the Mood for Love, 2000), by Wong Kar-Wai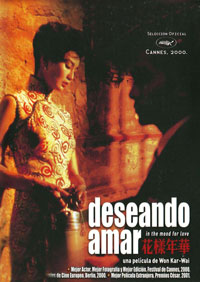 Hong Kong, 1962. Chow, editor-in-chief of a local newspaper, moves with his wife to a building inhabited mainly by residents of Shanghai. There he meets Li-zhen, a young woman who has just settled in the same building with her husband. She is the secretary of an export company and her husband is continuously on business trip. Since Chow's wife is often away from home too, Li-zhen and Chow spend more and more time together and become close friends. One day, both will discover something unexpected about their respective spouses.
Country: Hong Kong / Runtime: 95 minutes / Genre: Drama, Romance / Language: Cantonese with Spanish subtitles