All PhD programmes
The UAB has over 65 PhD programmes regulated by Royal Decree 99/2011, on PhD studies, and these are categorised in 5 areas of interest: Arts and Humanities, Sciences, Social and Juridical Sciences, Health Sciences and Engineering. Furthermore, from 2014 the UAB holds the distinction "HR Excellence in Research", which reflects our commitment to guarantee a suportive research environment.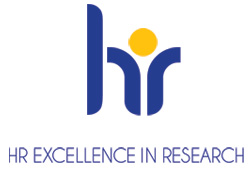 If you are interested in joining one of our PhD programmes or would like further information, please contact the relevant programme. Contact details, together with other general information, are on the first page of each programme's website.
Here you will find general information on the programme: career options, admissions procedure and calendar, lines of research, thesis supervisors, activities, monitoring, enrolment and quality.
Arts and Humanities
Sciences
Social Sciences and Law
Health Sciences
Technological Sciences