#SeeYouAtTheUAB
Discover all of the online activities offered by the UAB from home! Our goal is truly a challenge: we want to walk you through the UAB campus and present our programmes and services without you having to leave home. So come a bit closer to the screen... you'll be able to smell the scent of grass 😊
Many new activities are waiting for you, so visit us often to find all the latest news on this same page.

Latest news:
February - May
UAB lecturers will be giving online presentations on all bachelor's degrees and sharing practical information with future university students to help them choose their studies. Click here for more information on how to sign up for a visit.
12 and 13 February, online!
200 online information sessions on the academic programmes offered by the UAB held during two days. Please consult programme details and how to sign up here!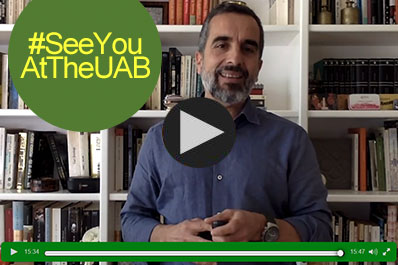 Discover the campus and its degrees (video in Catalan)
Professor Màrius Martínez offers all kind of information about the UAB just like when school centres come to visit the campus or when UAB lecturers travel to secondary schools. If you come closer to the screen you will surely smell the grass!
Visit the UAB, the campus and its services:
Visit the faculties and schools:
Other activities including the involvement of the UAB:
November
During Science Week, the UAB campus joins the initaitve of offering science and technology outreach activities held throughout Catalonia.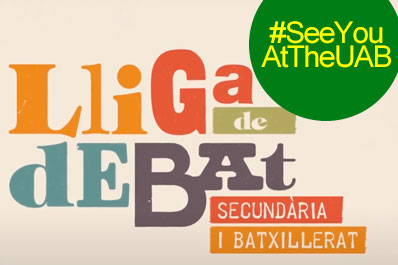 Do you like debates?
The Debate League, organized by the Xarxa Vives d'Universitats, is a public speaking competition in which several teams of 4th year of Secondary School, baccalaureate and training cycles from different educational centers debate a controversial and current topic.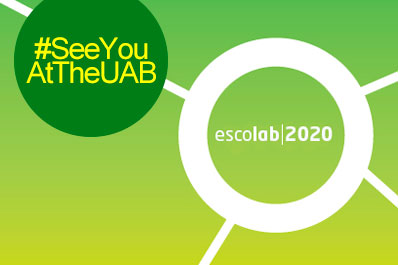 Research, technology, innovation
With EscoLab you will get to know the workshops and laboratories of the UAB and you will talk with its researchers. Visit the Veterinary Faculty, the Institute of Neurosciences or the Port of Scientific Information. Get informed!