Campus visits at the UAB YouTube version (S3)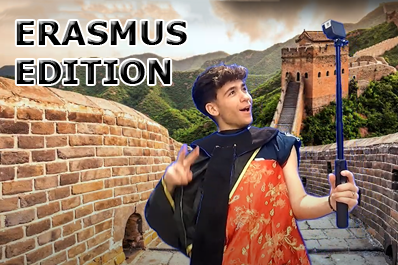 Learn about the UAB's exchange programmes with Àlex Figueruelo!
Alex Figueruelo stars in the third season of the campus visits to the UAB, a series of videos in which you can learn about the university thanks to the information shared by students. If the first and second season were focused on showing the campus and teaching centres, this year we will show you content related to the exchange programmes the university offers.
All this in less than 5 minutes! And if you want to be a true UABer, you must go to all the places that the campus has to offer!
Visit us, because we are preparing many more videos, or subscribe to our YouTube channel to stay updated with all the news!