UAB Campus Visits for high schools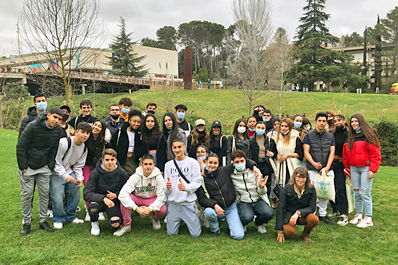 Visit the UAB with your classmates
Come visit the UAB with your classmates. We offer guided visits with UAB students who will take you around the most interesting sites on campus.
Our visits last 1 hour, and start at 10 a.m. and again at 11:30 a.m. Students in groups of maximum 30 people can sign up for any of the visits offered from Mondays to Fridays. These visits are open to students in secondary school and vocational training centres.
And to make it even more fun, our campus visits end with a short quiz, to see whether our visitors were paying close attention during the tour: the person with the most right answers will get an exclusive pack of UAB products.
Any doubts? Write to us at visites.campus@uab.cat