UAB Open Days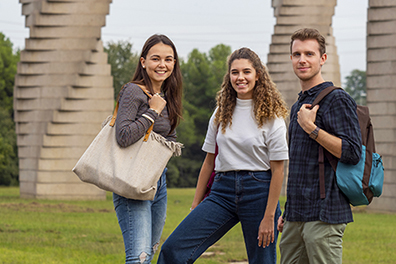 UAB Open Days, February 2022
The UAB Open Days will take place on February 2, 3 and 4.
Onsite open days on Wednesday 2 and Thursday 3 February at the UAB campus. Friday 4 will be online, in case you cannot come in person and to take advantage of all the good things we have learned from the Internet during the pandemic.
To be able to participate in the UAB Open Days, each student must register individually. This will help determine the space needed according to the number of attendants for each information session, and it will also serve to keep you updated with all the latest news or any important notices.
In the case of teachers, we invite you to register for the information session on the UAB's new degrees for the 2022/23 academic year, which will take place each day at 10 a.m.

Visit the Catalan version to see the planned information sessions schedule and for signing up.