Registration
Each academic year the PhD candidate must register for the annual review as part of the administrative process to form a contract between the PhD student and the university.
First year Registration
Registration in the first year should be done once the decision is made and no longer than one month after the date of admission. Check the information about procedure, calendar, documents and prices on this page.

Prior to registration, please check the additional information and indications on the registration procedure.
Here is a video to show you how to self-register: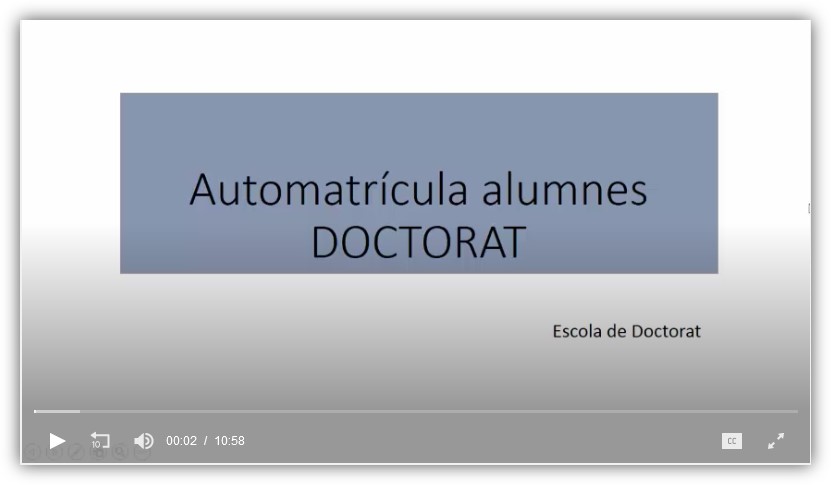 (Video in Spanish with English subtitles)
Take into account
IMPORTANT!
First year registration for the PhD in Medicine
The first-year students ot fhe PhD in Medicine do NOT have to do the face-to-face registration in the Doctoral School. Once admitted, they must do the online self-registration by clicking here:
For more information and for the delivery of the mandatory documentation, contact the PhD programme at doctorat.medicina@uab.cat.
Need more information? Contact the programme manager filling in this form: *Required fields
Once the form has been sent in you will get a confirmation e-mail
Additional information: http://www.uab.cat/departament/medicina/