Prevention and Integral Safety and Security
In 1998 the School for Risk Prevention and Occupational Safety of the UAB was the first to offer courses in risk prevention and security in Spain and has made its task the professionalisation of a sector which until that time offered no university-level training.

Currently, the school is working towards greater internationalisation by participating in European networks to promote its consolidation and a more continental approach to prevention and security. This strategy has begun to produce results, among other things, with the first Summer School.
Conris Network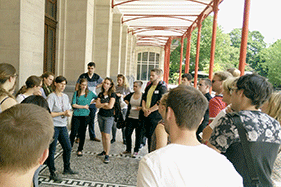 Through the school the UAB has become the first university in the south of Europe to enter the prestigious CONRIS (Cooperation Network for Risk, Safety and Security) university network with accredited Bachelor's degree programmes, with the objective of making studies in risk prevention and security more visible on a European level. Currently the network is generating common knowledge exchange programmes, and is carrying out collaboration projects in the field of innovation in security and risk prevention.

Member institutions have also signed mobility agreements, facilitating exchanges for researchers and students to participate in international weeks or events such as the Summer School.

Mobility agreements and programmes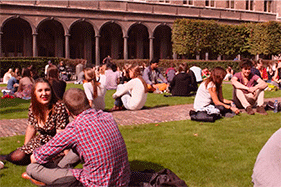 The school offers the opportunity to do exchanges and/or work placements on an international scale in educational institutions for risk preventions and security, through the Erasmus+ programmes and the UAB Exchange Programme, facilitating academic exchange and international mobility for students. The number of countries and universities that participate in the programme is growing every year, based on the specialisation of each centre and its potential to enrich the training in each of the different specialist areas.

This map shows the total number of centres available for exchange with the School of Security and Risk Prevention.

Lectures members of the Internacional Committee for Robot Arms Control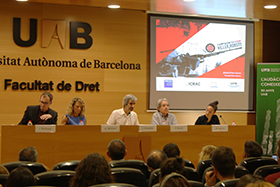 School's lectures Joaquín Rodríguez and Roser Martínez are members of the International Committee for Robot Arms Control (ICRAC), since march 2018. In October, for the first time in the State, they presented with other entities' representers the Stop Killer Robots preventive campaign, headed by an academics and peace and international security experts coalition worried about the use of killer robots in war and conflicts.