Tourism and Hotel Management
The School of Tourism and Hotel Management has been a pioneer in Spain, with a teaching model to offer Bachelor's degree in Tourism, Tourism in English and Hotel Management; Master's degrees and UAB qualifications with a high degree of specialisation.

The school therefore has a continuing relationship with the tourist and hotel sector which promotes national and international work placements for students, facilitates direct participation by representatives of private companies and public organisation in teaching activities, and keep open paths for the employment of its graduates on a global scale.

Origin of students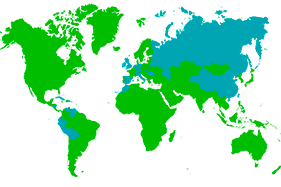 The School of Tourism and Hotel Management has a high percentage of students from around the world, among the different degrees, Master's degrees, postgraduate courses and specialisation courses that it offers. Some of the countries that are most represented are France, Italy, Switzerland, Armenia, Russia, Cameroon, Argentina, Bolivia, Peru, Morocco, China and the USA.

You can see maps of the origins of international students at the school here.

Mobility and international work placements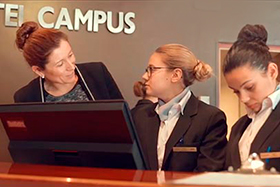 Each year the schools receives and sends students on international mobility exchanges through the Erasmus+ programme or the UAB exchange programme (see map) or through bilateral agreements such as that signed with the Manhattan Institute of Management and with the University of California Riverside.

Students are also offered more than 700 opportunities for international work placements through the publication of offers and by facilitating inter-relationships with major tourist companies and establishments. The tutor service includes coaching technics, certified by Professional Career Coaching Credential (CPCC).

European Mise en Place Cup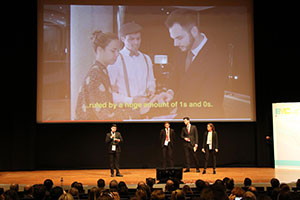 Another highlight has been the participation of the School of Tourism and Hotel Management in the 6 years of the European Mise en Place Cup (EMCUP). Competitors come from the 36 best schools of tourism and hotel management, and the competition is organised annually by the city of Maastricht in Holland.

Students from our school have obtained excellent results in the competition: in 2018 they won 2nd prize, as well as obtaining first place for the "best video presentation" and "best networker".