Promotion of Healthy Dual Careers in Sports, R+D HeDuCa project
The R&D HeDuCa project, funded by the Ministry of Science, Innovation and Universities, is in its second year of development deepening the knowledge on a healthy combination of sport, studies or work.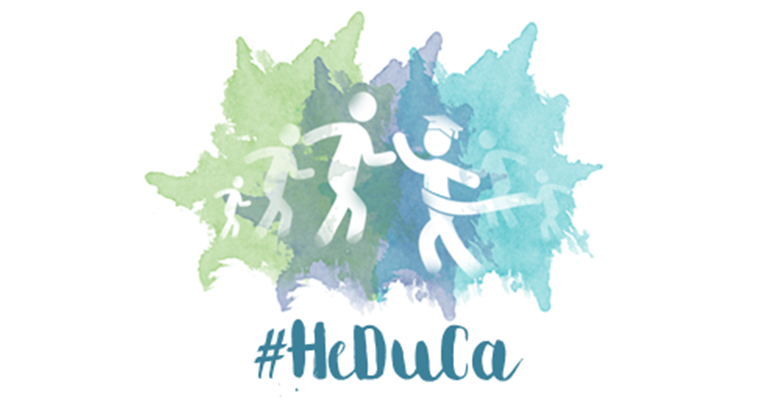 Results will focus on psychological variables favoring talented athletes coping with transitions, competences for employability of athletes and former athletes, and the role of coaches and families in the different stages of an athlete development.
The HeDuCa project aims to research on the development of athletes' dual career at different competitive levels in Spain. It particularly focuses on the transitions from junior to senior and sports retirement, delving into the psychological variables that influence these important periods of the athlete, as well as the influence of relevant actors in the environment such as families and coaches. Approximately more than 2,500 people will participate in the project, including athletes, families and technical staff, from various autonomous communities in the country.
The team includes 26 researchers specializing in sports psychology and dual careers, from eight sports and academic institutions and five autonomous communities (Catalonia, Valencia, Galicia, Madrid and Murcia) and one foreign country (England). Institutions range from: high performance centers, universities, federations, and professional sports clubs. The project is funded by the Ministry of Science, Innovation and Universities during the period 2019-2022. It is coordinated by the UAB by the Research Group in Sport Psychology (GEPE) and main researchers are Dr. Miquel Torregrossa Álvarez and Dr. Yago Ramis Laloux.
The results of the project will allow to have a greater knowledge of the psychological variables that favor the confrontation of transitions of talented athletes. In addition, they will allow to know those competences that favor the employment and employability of athletes and ex-athletes as well as the role of coaches and families in the different development stages of athletes from junior to the transition to a alternative professional career.
This is a national project result of the experience and participation in different European projects on Dual Careers (e.g., GEES, B-WISER). In parallel, GEPE collaborates in the Erasmus+ Dual Careers for Mental Health (DC4MH) project coordinated by the Vrije Universiteit Brussel and in which 10 institutions from six different countries participate (Belgium, Denmark, Italy, Slovenia, Sweden and Spain). This project seeks to optimize the mental health support services offered by European organizations to elite athletes by developing a Dual career, with the aim of facilitating a combination of high-performance sport and healthier education.