Team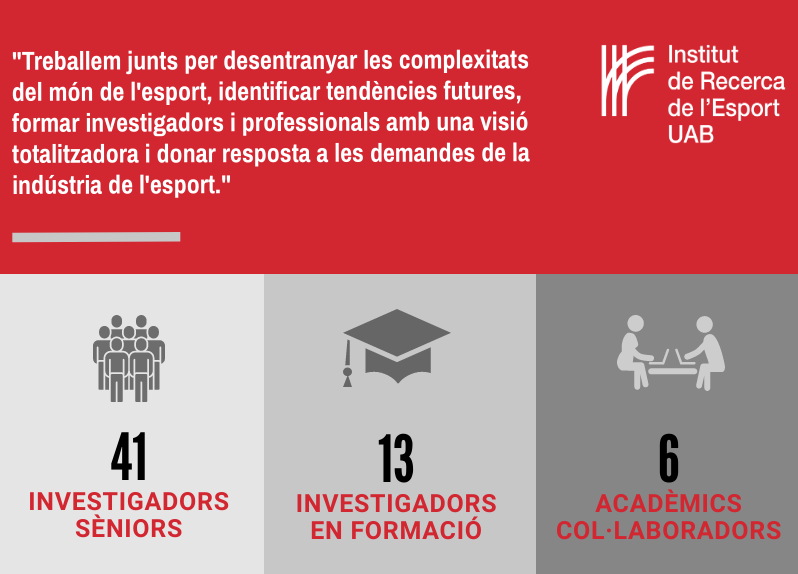 The UAB Sport Research Institute is composed of 41 members of the UAB academic staff, 13 trainee research staff (doctoral students and research fellows or assistants), and 2 research support technicians. In addition, the Institute is collaborating with 4 members from other organizations outside the UAB.
A team that works on sport from an interdisciplinary perspective, combining the experience of researchers from 15 UAB departments:
Department of Computer Architecture and Operating Systems
Department of Audiovisual Communication and Advertising
Department of Musical, Plastic and Body Expression Education
Department of Public Law and Legal History Studies
Department of Catalan
Department of Geography
Department of Journalism and Communication Sciences
Department of Psychobiology and Methodology of Health Sciences
Department of Basic, Developmental and Educational Psychology
Department of Social Psychology
Department of Teaching of Musical, Artistic and Corporal Expression
Department of Translation and Interpretation & East Asian Studies
Department of Applied Economics
Department of Economics and Economic History
Department of Business
The research team has the support of the UAB Administration and Services staff for managing projects and activities.