Words of remembrance and homage to Jaume Cruz
We share the words of Jaume's colleagues, Lluís Capdevila, Yago Ramis and Miquel Torregrossa, who bring us closer to Jaume Cruz.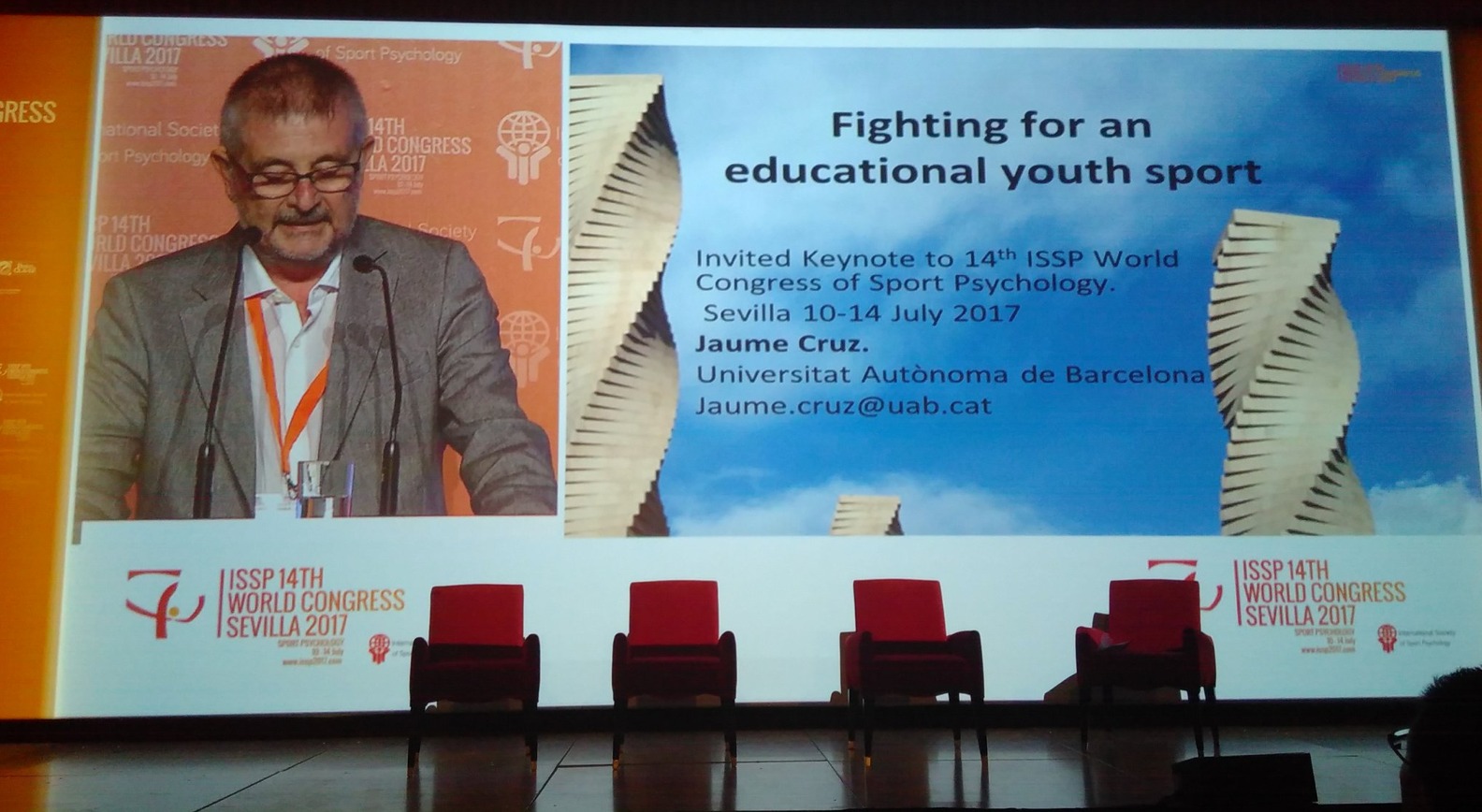 Jaume, thank you very much for all this legacy that will last over time.
Empty bleachers, off lights, lawn sprinklers. Jaume Cruz, Professor Emeritus of the Faculty, first Professor of Sports Psychology and national and international reference has left us.
A big fan of football, he turned his passion into a profession. He is a great person, an excellent companion, a friend to everyone and with an admirable sense of responsibility and ethics. In the field of play, he has left us a very important legacy for the Sports Psychology Study Group, the Faculty of Psychology and the UAB.
His career has been linked to sports, psychology and the UAB. He was part of one of the first promotions of Psychology students at the UAB, designed and coordinated one of the first training proposals in sports psychology, made constant and recognized contributions in research and, only a year ago he received a well-deserved mass tribute as Professor Emeritus.
Sure, both he and us would have preferred to play an overtime or the end of the game to be different, but as he often repeated, it is better to focus on how he played it than on the result.
Jaume, thank you very much for all this legacy that will last over time.
You can watch in this link the full lecture given by Jaume Cruz in the framework of the 30th Anniversary of the Master of Psychology of Sport and Physical Activity.