UAB has welcomed international students from the 7th edition of the Master's in Olympic Studies.
During a week, 22 students from 16 countries and 4 continents have been studying, in person or by videoconference, the module dedicated to media and marketing of the Master of Arts in Olympic Studies, coordinated by Dr. Emilio Fernández Peña.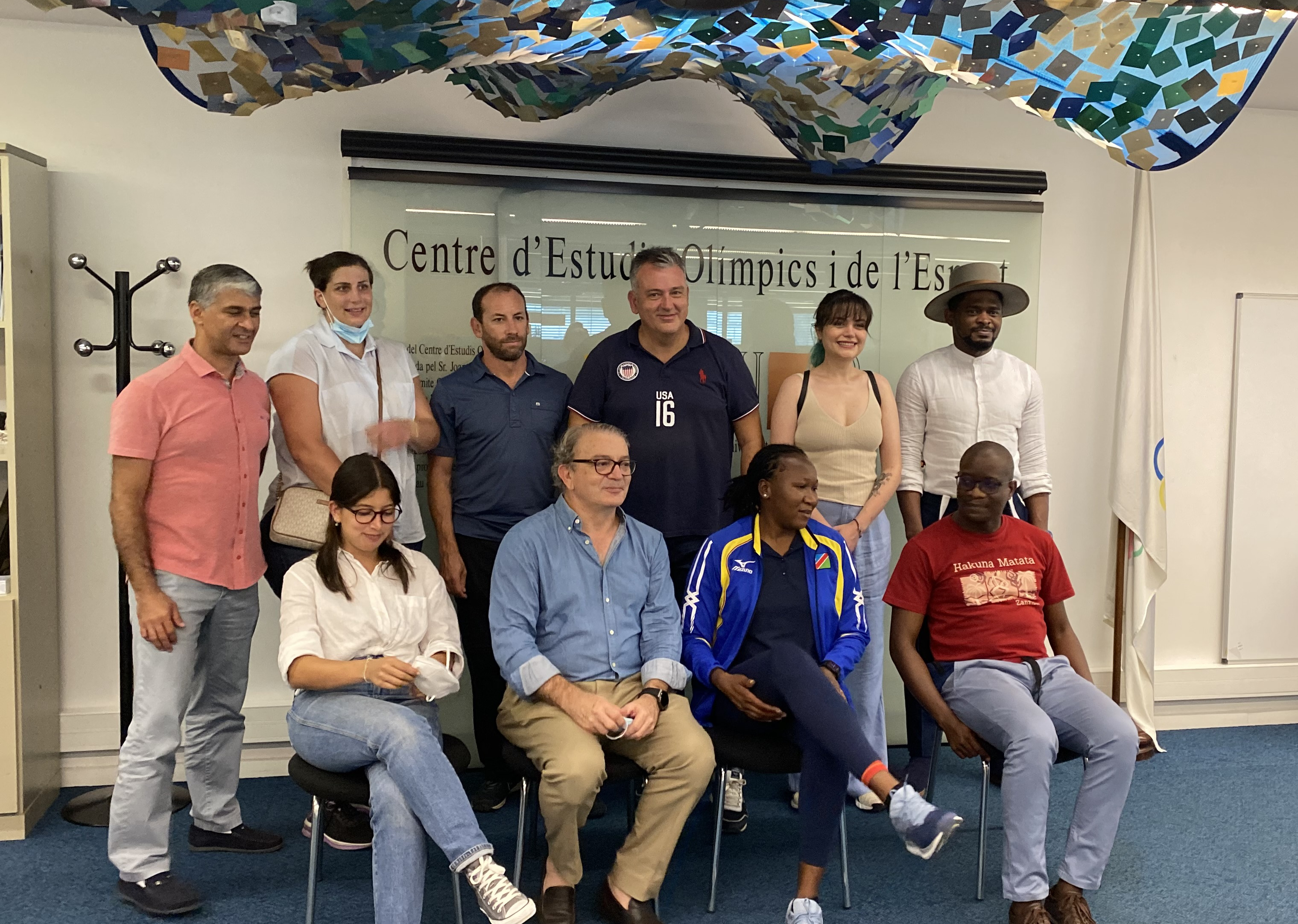 From 6th to 11th September, students have learned from expert faculty about the influence of media and marketing on the Olympic Movement, gaining a critical insight into the business and media strategies of the IOC, organizing committees, and TOP program sponsors, as well as the impact of new media on the relations between the Olympic Movement, media and consumers.
Teaching staff was led by Dr. Emilio Fernández Peña, director of the UAB Sports Research Institute and the Olympic Studies Centre. Included as teachers Dr. Andrew Billings, executive director of the program in sports communication, journalism and creative media at the University of Alabama (USA), Jose Ramon Diez, television producer for 10 Olympic Games opening and closing ceremonies, and Aino Hiisku, International Olympic Committee Marketing Rights Activation Manager.
During their stay, students were able to enjoy a visit to the Barcelona Olympic and Sports Museum and the Barcelona'92 Olympic facilities. They also had the practical experience for a television production of an Olympic event - table tennis - at the Faculty of Communication Sciences audiovisual sets, directed by tv producer Jose Ramón Diez.
The UAB is a partner of the Master of Arts in Olympic Studies, through the Olympic Studies Centre related to the Institute. It is an international part-time program specializing in Olympic studies, organized in six modules of six days each and a thesis.
The program has been developed by a network of prestigious universities, which include the German Sport University in Cologne, the University of Mainz, the University of Loughborough, the UAB and the University of Lyon. The IOC Olympic Studies Centre has contributed to the development of the academic project.