Emilio Fernández Peña contributes to designing the educational activity of the International Olympic Academy
The director of the UAB Sport Research Institute and the Olympic Studies Centre, Dr. Emilio Fernández Peña, is part of the working group for the development of the new educational activities of the International Olympic Academy (IOA).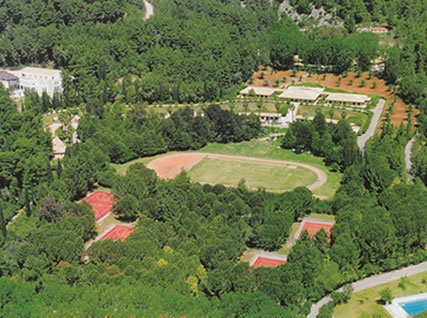 Current facilities of the IOA in ancient Olympia (Greece)
The Working Group is formed by nine academics and experts specialised in the Olympic studies, representing institutions from Greece, Switzerland, United Kingdom, Germany and Sport. Its objective is to rethink the IOA as an institution of educational and training innovation in the field of Olympic studies. Its action is framed in the renewal plan for the Academy promoted by the International Olympic Academy, with a budget provision of twelve million dollars, that will make possible to open the new facilities in June 2021.
The International Olympic Academy is an institution linked to the International Olympic Committee and the Greek Olympic Committee. For more than 60 years, it has hosted thousands of researchers to study the Olympic movement and debate on the future of sport.
The UAB, through the Olympic Studies Centre, has maintained a continuous collaboration along the last decades, with the participation of professors as lecturers and researchers as students in the different educational programmes taught at the Academy.