Official inauguration of the new academic year (2020-2021) [22/10/2020]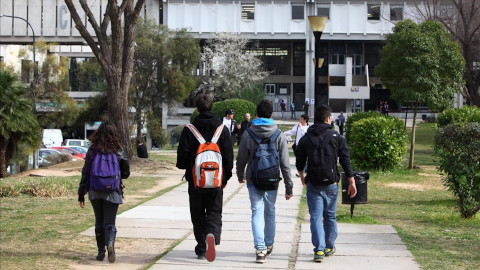 Tatiana Kasperski earned her PhD in political science in 2012 at Sciences Po, Paris, France, with a dissertation on the memory politics of the Chernobyl disaster in Belarus. Since then she has worked on public engagement with nuclear power in Russia and Ukraine. She was a Marie Curie Fellow at Pompeu Fabra University in Barcelona where she is currently a research fellow working on a joint project: "Atomic Heritage Goes Critical".
Forgetting Chernobyl, Embracing the Atom? The Politics of Radioactivity in Belarus
In autumn 2020 the former Soviet republic of Belarus is preparing to commission its first nuclear power plant at Astravets-- when the country must still deal with the environmental and health consequences of the 1986 Chernobyl disaster. How could Belarus forget Chernobyl and be seduced by the peaceful atom? In this talk Tatiana Kasperski discusses more than 30 years of debates and protests surrounding the Chernobyl legacy and the new Astravets station.