Visiting Scholars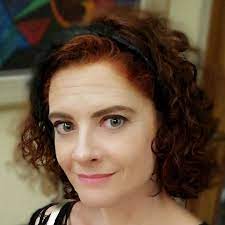 Licenciada en Medicina y Cirugía por la Universidad de Málaga, es especialista en Psiquiatría por el Hospital Clínico Universitario de Málaga desde 2009. Profesora del Área de Historia de la Ciencia en la Facultad de Medicina desde 2017 y Doctora en Ciencias de la Salud en 2019 con la tesis titulada "Mujeres, locura y psiquiatría: la sala 20 del Manicomio Provincial de Málaga (1909-1950)", obteniendo una calificación de Cum Laude.

Ha desarrollado su experiencia clínica en el Servicio Andaluz de Salud durante nueve años y ha sido colaboradora en diversos proyectos de investigación como "Marcando diferencias humanas: psicometría y eugenesia en España. HAR2014-58699-P". Universidad Autónoma de Barcelona; "Medicina y regulación social en España. Consensos y resistencias en torno a discursos y prácticas científicas sobre las mujeres en los siglos XIX y XX". HUM2006-12278-CO3-02. Universidad de Málaga; actualmente colabora en el proyecto: "Las tecnologías del género en las configuraciones de la biopolítica en la España de la primera mitad del siglo XX: una cartografía desde la Historia de la Medicina". PGC2018-098333-BI00. Universidad de Málaga, Universidad Autónoma de Barcelona.

Sus principales líneas de investigación son: 1) Construcción de la subjetividad de las mujeres internadas en la sala 20 del manicomio provincial de Málaga, a través de las historias clínicas; 2) Historia institucional de psiquiátricos de mujeres; 3) Crítica feminista a la construcción de los síntomas psiquiátricos (siglo XIX-XX). Entre sus trabajos más recientes destacan: "El manicomio provincial de Málaga en el primer tercio del siglo XX: La utopía que (no) pudo ser". Asclepio, Revista de Historia de la Medicina y de la Ciencia, Julio 2018; "Mujer, escritora y loca: la convulsa vida de Jane Bowles y su relación con los manicomios de Málaga", Universidad de Coímbra, Portugal, Mayo 2018; "El precio de la transgresión del modelo familiar hegemónico: Mujeres y familias en el Manicomio Provincial de Málaga (1909- 1950)", Universidad de Nancy (Francia), 2019; "Los límites de la cordura: las mujeres-locas del Manicomio Provincial de Málaga (1909-1950)", AEIHM, editorial Comares, 2020.
Email: celiagarciad@uma.es
Jaume Valentines-Álvarez is a researcher at the NOVA School of Science and Technology in Lisbon. He is a historian of technology and the twentieth-century Iberian Peninsula. His main interest is to understand how political authority and expert authority are entangled (and resisted). His last researches focus on the relationship between technology, politics and revolution, the role of emotions in making and de-making ignorance, and the innovation in alternative technology as "social destruction of technology". He regularly organizes "STM in the Square", a meeting bringing academics, activists and local communities together. He has been visiting London, Berlin, Geneva and now is coming back to Barcelona to develop the project "Museums, classrooms and politics: Scientific and technological culture in the Spanish Transition" at the IHC-UAB.
Email: jva@fct.unl.pt