New Chapter
Valentines-Álvarez, Jaume; Sastre-Juan, Jaume (2022), "A Fascist Coney Island? Salazar's Dictatorship, Popular Culture and Technological Fun (1933-1940)", in Simões, Ana; Diogo, Maria Paula (eds.), Lisbon (1880-1940): Visions and Identities of a Techno-Scientific Atlantic Capital, Leiden: Brill, 391-418.
https://brill.com/view/title/62138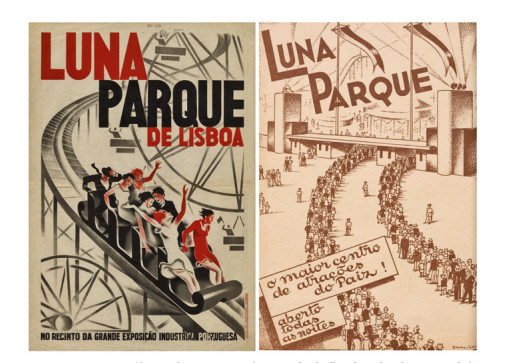 Abstract
This chapter deals with the place of amusement parks in Lisbon's geographies of leisure during the first decade of the Estado Novo (1933–1943). At a time in which the regime was developing its own model of fascist modernity, what form did the international, urban and mechanical fun of amusement parks take under Salazarism? By analyzing the different regimes of pleasure of the three major spaces of technological fun of the period (the Luna Parque at the Eduardo VII Park, 1933–35; the amusement park of the 1940 Exhibition of the Portuguese World in Belém; the Feira Popular created in 1943 in Palhavã) we explore the relations between global mass culture and the cultural program of the Estado Novo.