Evelyn Rios Valdés, PhD, joins the Institute as Margarita Salas guest researcher
During her two-year stage, Evelyn will carry out her research and teaching activity within the framework of the Research Group on the Psychology of Sport and Physical Activity (GEPE-UAB) and the Department of Musical, Plastic Arts and Corporal Expression, under the supervision of Dr. Maria Prat Grau.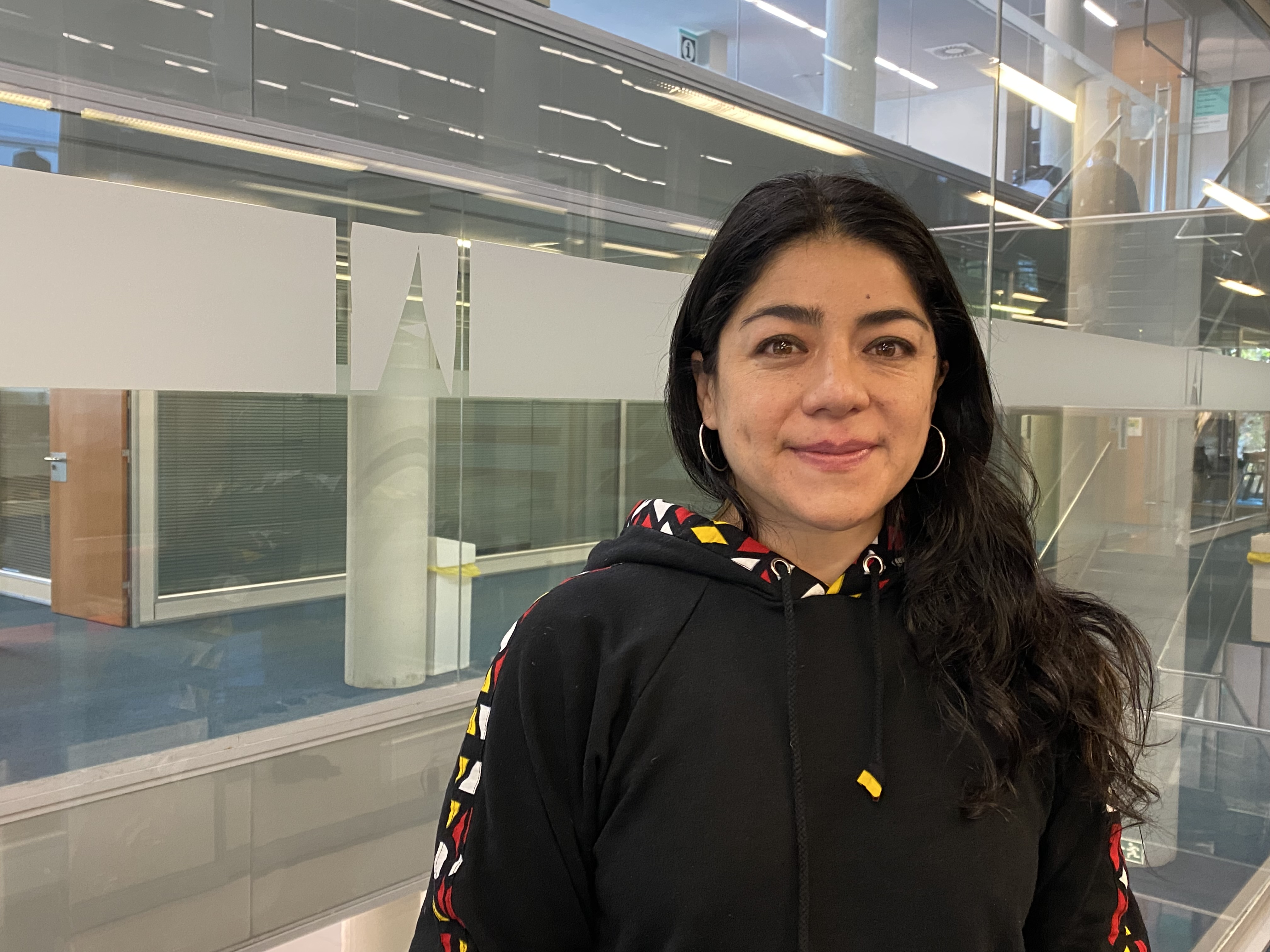 The postdoctoral stage at UAB is of great importance to strengthen my knowledge, learn different ways of doing research, acquire more skills and prepare for accreditation in university teaching."
Evelyn Rios Valdés has a degree in Physical Education from the Catholic University Silva Henríquez (Chile), a master's degree in Motor Activity and Education and a PhD in Physical Activity, Physical Education and Sport from the University of Barcelona (INEFC).
Her doctoral thesis, entitled La Capoeira as a pedagogical tool in Physical Education. A case study on the permanent training of teachers, had as its central theme the ongoing training process of teachers. It was supervised by Drs. Mercè Mateu Serra and Susanna Soler Prat, within the framework of the Social and Educational Research Group on Physical Activity and Sport (GISEAFE).
During her stage at the Institute, Evelyn wants to delve deeper into the emerging lines of doctoral programme in the field of intercultural education, co-education and the gender perspective. This work will be carried out within the framework of the consolidated research group, UAB Research Group on the Psychology of Sport and Physical Activity, with the supervision of Dr. Maria Prat. This context will facilitate the mutual exchange of knowledge.
The Research Group on the Psychology of Sport and Physical Activity (GEPE) is a consolidated group (2017SGR0751), with a pioneering career in the field of sport psychology. It is coordinated by Dr. Carme Viladrich. Research lines focus on lifestyle values ​​and promotion, sports careers, and motivation and emotions in sports.
The stage is funded through the call for the requalification of the Spanish university system of the Ministry of Universities, which aims to promote the internationalization of young doctors, encourage the mobility of teachers and attract international talent. In particular, Margarita Salas grants for the training of young doctors through contracts for stays at other universities.