Departamental Managers
What do we use the EGRETA application for? 
The new Environment for Research and Transfer Management (EGRETA) allows you to search, discover and connect all the research content carried out at the UAB.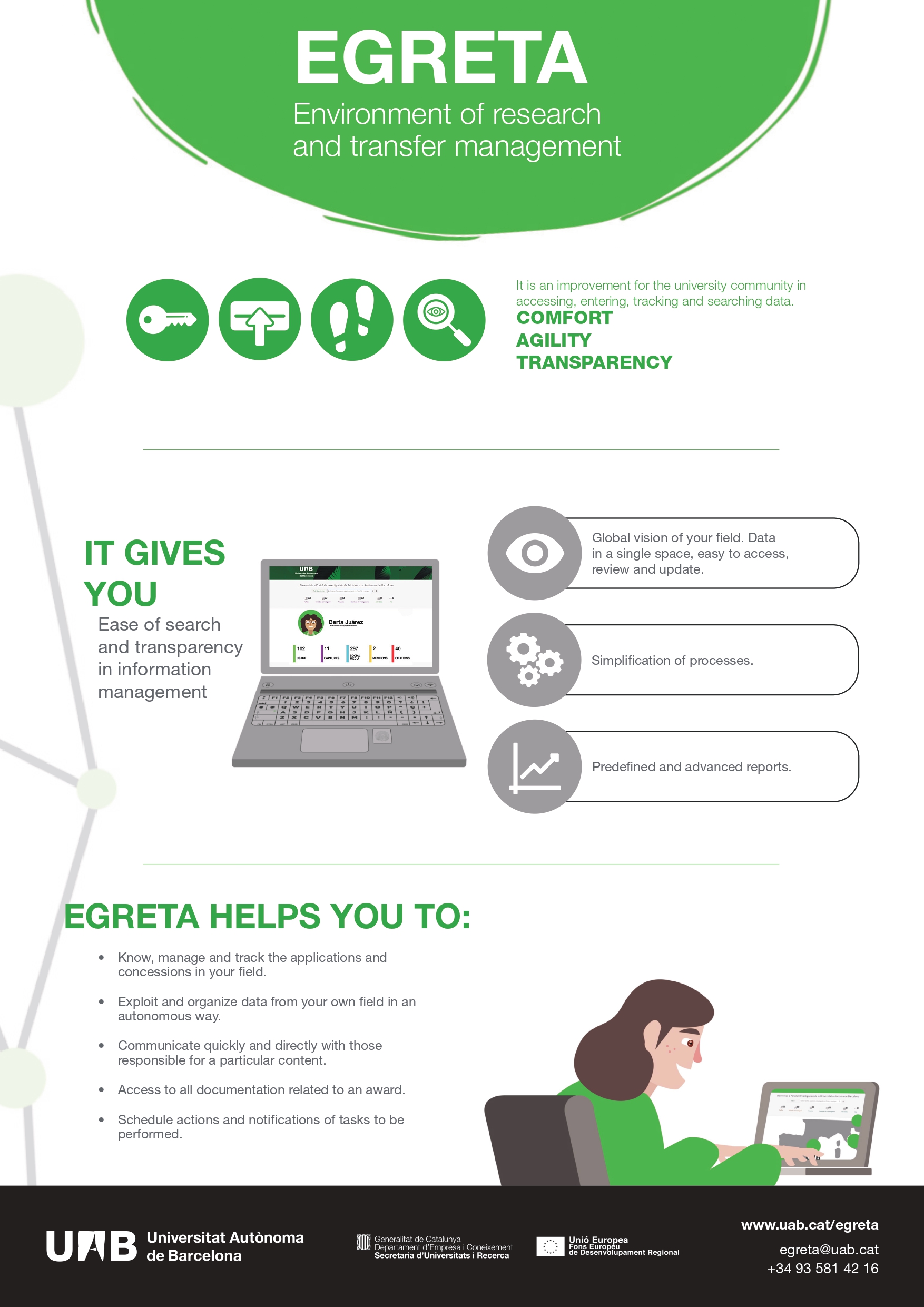 EGRETA offers a large number of new features with which the output research can be optimized. If you want to know more:
Check out the current training on the UAB intranet managed by the Technological Research Office

Request more information from the technical staff of the Technological Research Office by sending an e-mail to egreta@uab.cat.
Have a look on the user guides and support material to take advantage of all the features that EGRETA offers you.