Objectives and research lines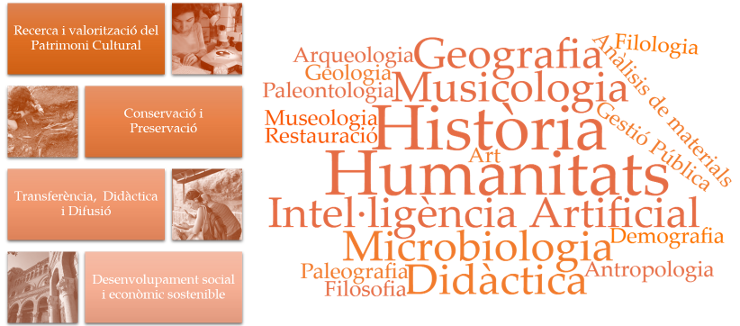 The Community of Strategic Research in Cultural Heritage has as main objectives to increase and consolidate research around Cultural Heritage in the UABCEI and promote transfer to the social and productive environment.

The idea of a network allows to collaborate with the agents of the "Quàdruple Hèlix" and to promote joint policies of management and development of research and transfer:
Articulate the capabilities of the UAB in the field of Cultural Heritage.
Act as a territorial research cluster in the field of Cultural Heritage with the administrations, the cultural, creative and experience-based industries.
Promote the research and transfer potential of the UABCEI Sphere.
Become a reference node at European level.