International Welcome Days
International Welcome Days. September 2020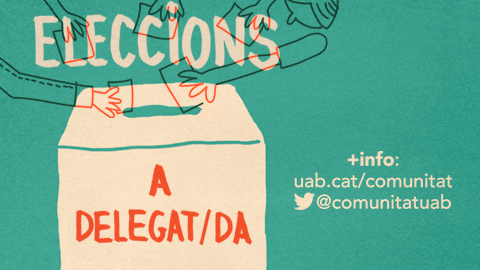 The International Welcome Days (IWD) for the first term of the year 2020-2021 will take place from September 14th to 18th 2020.
It will be a week plenty of activities, training workshops and gatherings organized for international students to get to know the UAB student societies and services. The IWD are a great chance for you to know more about the UAB and, thus, make the most of your stay in Barcelona. On the IWD you can also meet other newly arrived international students and local students that participate as a Mentor.
Program of activities:
1 pm Welcome Session. At Plaça Cívica. Registration.
Virtual Fair of Students' Associations and UAB Services. Link.
1 pm Know about the students' association ESN (Erasmus Student Network), at the UAB Cinema. Registration.
3 pm Online Tandem. Join us to practice Spanish or Catalan with other UAB students. Registration.
12 am Catalan from scratch workshop, by UAB Language Service. Registration.
12 am Know about the Protocol against sexual harrassment in the UAB, by Observatory for Equality UAB. Registration.