Board
El màxim òrgan de la FAS contribueix a promocionar l'organització, vetlla perquè se'n compleixin els objectius, emmarca les polítiques generals i n'aprova els pressupostos i els comptes.
Francisco Javier Lafuente (Chancellor)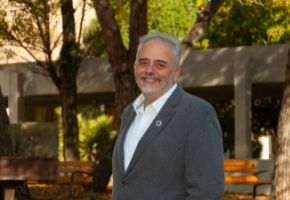 Tenured Professor of Chemical Engineering. He completed his Master Degree and PhD studies at UAB and has studied abroad in institutions such as Massachusetts Institute of Technology and Institut National Polytechnique de Grenoble. His research work and that of his research group have been focused on the application of biological systems to the treatment of contaminant effluents, an area in which he has also supervised a technological transfer centre from the TECNIO network of Generalitat de Catalunya. From 2016 to 2020 he was Vice-Chancellor for Innovation and Strategic Projects. Since November 2020 he has held the position of Chancellor.
Maria Espadalé Reballí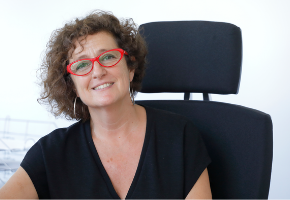 She has a Degree in Political Sciences and Sociology from UAB and a Postgraduate Diploma in Business Communication (UPF) as well as a Master's Degree in University Administration and Management (UPC). Since April 1997 she has undertaken different responsibilities at UAB: Head of the Institutional Coordination Office, Centre manager of the faculties of Philosophy, Arts and Psychology and Head of the Administrative Office. She formerly worked at Fundació CIDOB and, from 2009 to 2011, as the Manager of the UNESCO Centre in Catalonia. She is currently Executive Vice-Chair of Fundació UAB.
Sara Moreno Colom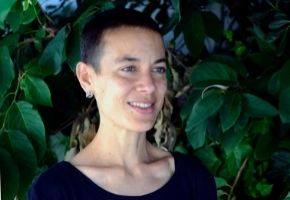 She has a PhD in Sociology from UAB. She currently holds the position of Professor of the UAB Sociology Department and is a researcher at the Sociological Studies Centre on the subject of Daily Life and Work and the Institute for Work Studies. Her research and transfer lines fall within the fields of sociology of work, sociology of time and sociology of gender. She was Vice-Chancellor for Students and Occupability at UAB (2016-2020), Vice-Dean of Professionalism (2009- 2015) and Vice-Dean of Institutional Relations (2015-2016) in the Political Sciences and Sociology Faculty of UAB.
Enric Marin Otto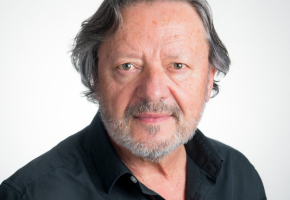 PhD in Information Sciences from the Universitat Autònoma de Barcelona and tenured lecturer in the Department of Media, Communication and Culture. Researcher attached to the UAB Institute of Communication (InCom-UAB). As a teacher, he has also taught doctoral courses at Ramon Llull University and the Open University of Catalonia. He was president of the Catalan Audiovisual Media Corporation and a member of the Board of Directors of the Journalists Association of Catalonia. At the UAB, he is the former General Secretary and is currently Dean of the Faculty of Communication Sciences, a member and moderator of the Senate.
Maria Rosa Català Fernández (Secretary)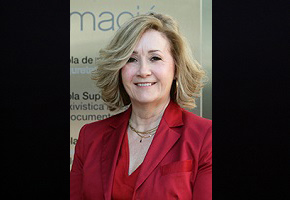 She has a Law Degree from Universitat Autònoma de Barcelona and a Postgraduate Diploma as a Specialist in Public Administration from Universitat Politècnica de Catalunya as well as a Master's Degree in Catalan Law and an MBA in Information Society Business Management from UAB. She started to work at UAB in 1989, as a lawyer in the Legal Department and has been Head of the Institutional Coordination Office since it was first set up. In 1999 she joined Fundació Universitat Autònoma of Barcelona as the Legal and HR Director.
Silvia Altafaja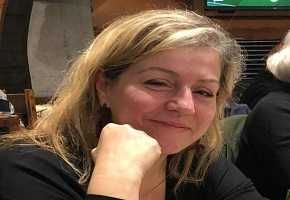 She is a Doctor of Audiovisual Communication and Advertising and has a Master's Degree in Contemporary East Asian Research from UAB. She has a Master's Degree in East Asian Studies from UOC and a Diploma in History from UAB. She is currently Head of University Social Responsibility and Healthy and Sustainable Campus Department at UAB. She held the position of Technical Secretary and Head of Administration in the Postgraduate School and was a lecturer in East Asian Studies at UOC, in the areas of art and gender and family studies. She also worked as a volunteer in the Friends of UNESCO Association in Barcelona.
Àngel Puyol González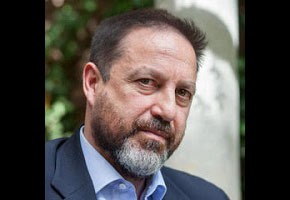 Professor of Ethics and Political Philosophy at Universitat Autònoma de Barcelona. His area of research is bioethics and theories of justice and he is currently leading a project that receives public finance entitled "Justice and democracy: towards a new solidarity model". He was a Visiting Scholar at London School of Economics, New York University and La Sapienza. In relation to social transformation, he has published El sueño de la igualdad de oportunidades (Gedisa, 2010), El derecho a la fraternidad (Catarata, 2017) and Political Fraternity. Democracy beyond Freedom and Equality (Routledge, 2019). He is a member of the Catalan Bioethics Committee and of different clinical ethical committees.
Xavier Such Martí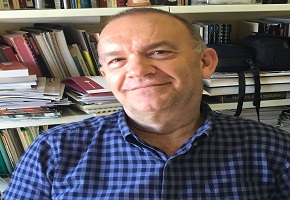 He has a Master's Degree and a PhD in Veterinary Medicine. He is currently Vice-Dean of Students of the Veterinary Faculty and also the Secretary. He is a tenured professor of the Animal Science and Food Department and has worked and participated in many research projects, in all cases related to milk production in small ruminants. He coordinates the multidisciplinary research group ARAG-UAB (Agriculture, Livestock and Food in Globalisation) and was chair of the NGO Veterinaris sense Fronteres (VSF) for thirteen years.
Esther Zapater Duque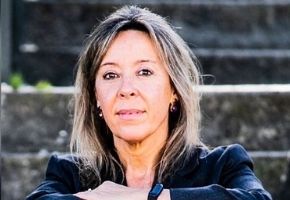 Tenured professor of Public International Law and EU Law. She obtained her Master's Degree and PhD at UAB after her official PhD and third year doctorate studies at foreign universities: Master's Degree in Law and European Institutions at Université Catholique de Louvain-la-Neuve (Belgium) and Master's Degree at Université de Paris-II Panthéon-Assas (France). She is currently the Head of the SGR-ERJAIDI research group on the study of the European area of freedom, security and justice, the Director of the Law and Technology Institute (IDT-UAB) and Co-Director of the CICAC-UAB Social and Economic Justice Observatory Chair. Between 2013 and 2019 she was Dean of Law and since November 2020 she has held the position of General Secretary and Director of Equality and University Social Responsibility Policies.