Dean's foreword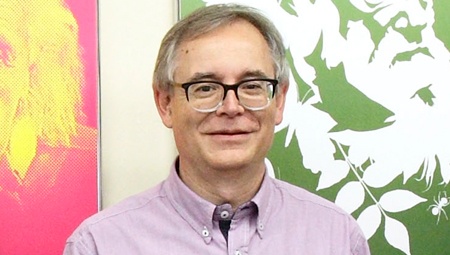 Starting this new academic year, I would like to welcome you to the Faculty of Biosciences, a relatively young Center, which was born in September 2006 with the degrees of Biology, Biotechnology and Biochemistry, and currently offers one of the most complete and innovative training programs of all our university environment in the field of life sciences, with eight official degrees, one Minor, thirteen official Master degrees (four offered in English), one UAB-specific master's degree and one specialisation course. The maintenance and improvement of this offer is possible thanks to the dedication and excellent preparation of the teaching and research staff, and the administration and services staff, but also to your collaboration, through your opinions and suggestions. Also, through your participation in the governing bodies, such as the UAB Senate and the Faculty Board.
By visiting our Faculty's web page I invite you to discover all the information you may find interesting and which surely will be useful to answer many of the questions you may have about studies, teaching guide, calendars, work placements, final projects, mobility and exchange, regulations, activities, etc. Our aim is that this information will help you plan your academic itinerary, including the choice of optional subjects, academic internships and stays abroad. Do not renounce to discover all the possibilities at your disposal and do not hesitate to tell us about anything you find missing or need more information on. The dean's team, the degree coordinators, the teaching staff and the Academic Administration are at your disposal to help you.
You have chosen a program of studies with a high level of experimentation, which means that you will spend many hours, not only in the lecture rooms, but also in the practice laboratories, computer halls and other areas of the Faculty. You will therefore spend a large part of your time in the Faculty and UAB Campus. Take advantage of this opportunity to experience the university environment and enjoy all the services and cultural and associative offerings that UAB provides. This is an excellent environment for your personal, academic and professional training, but also for making new friends and starting new projects.
On behalf of all the members of the dean's team, teachers and administration and services staff, I wish you a very good year and hope the time you spend at the UAB become a unique and enriching experience for each and every one of you.


Jaume Farrés Vicén