Administrative structure
Area of action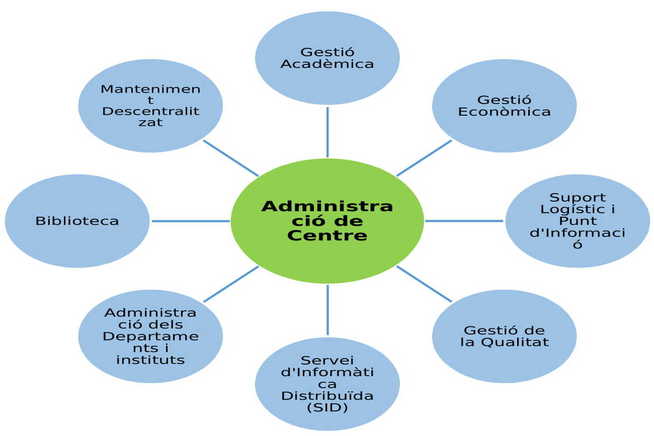 Centre administrator: Anna Barragán Leiva

Basic administrative structure offering support to academic teaching and basic research conducted at the centre.
The centre administrator is responsible for the management of university services, its administration and services staff and for the management of the territorial budget conferred onto the centre by the university's executive administrator.
The centre administrator is not allowed to carry out any teaching or research activities.
The Faculty of Biosciences is open weekdays from 8 a.m. to 9 p.m. The faculty closes during winter and spring break. There may be variations in the opening hours in the months of July and August. Please check the website for more information.