Dean's office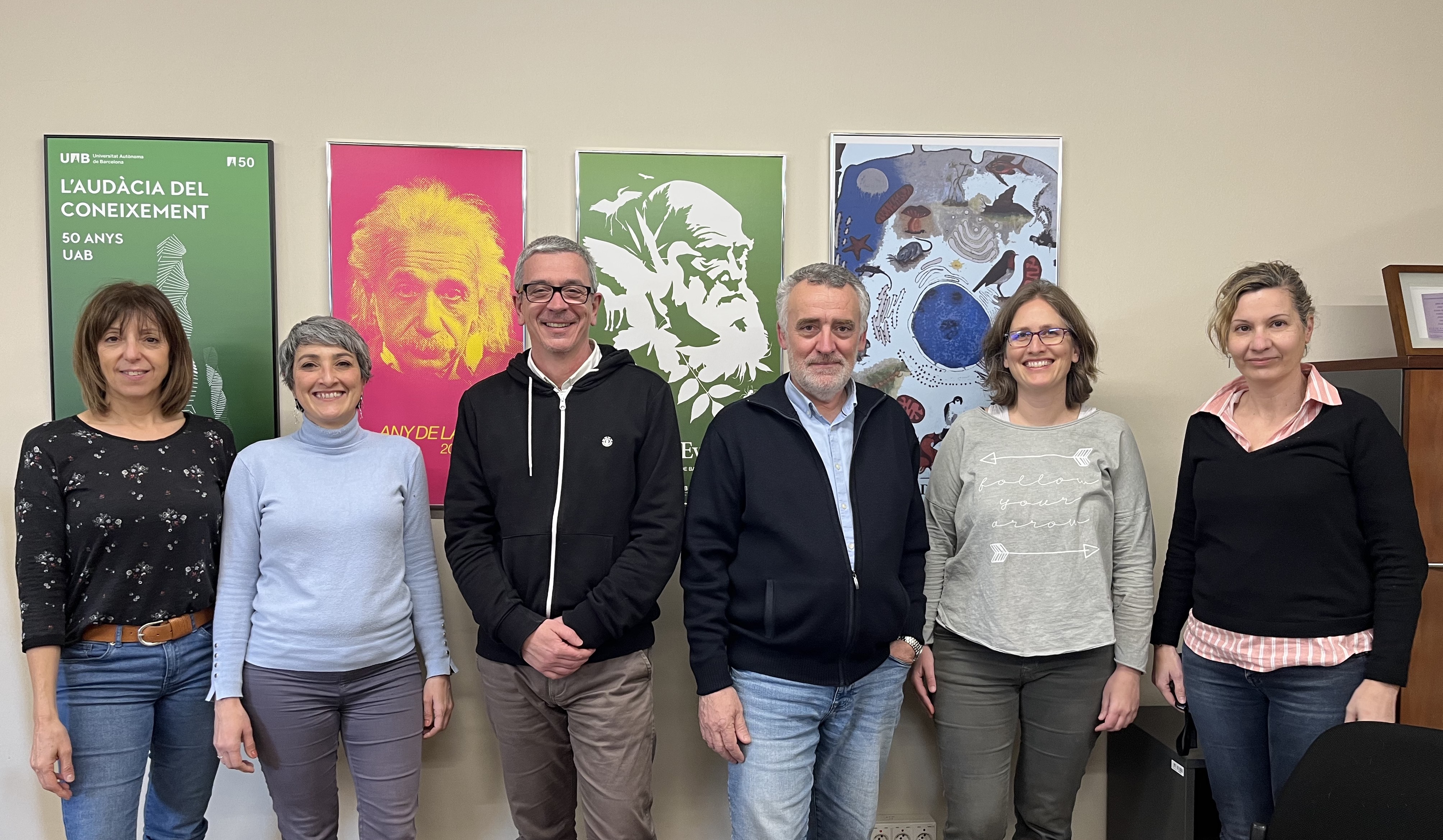 Dean: Isidre Gibert González

Secretary and Vice-Dean of Students and Employability: Sònia Casillas Viladerrams

Vice-Dean for Mobility, Promotion and Comunication: Marta Martín Flix

Vice-Dean for Academic Programming and Quality: Francesc Barquinero Estruch

Vice-Dean for Economics and Infrastructure: Maria Rosario Fernández Gallegos

Secretary to the Dean: Àngel Rodríguez Torrubiano
Teaching Innovation Projects Cordination: Daniel Yero Corona
Equality Policies Cordination: Sandra Saura Mas
Sustainability Group Coordination: Anselm Rodrigo
Coordination of the Support Group for the Teaching of Life Sciences in Secondary Education: Jordi Barbé

Centre Administrator: Anna Barragán

Academic Manager: Josep Maria Campuzano Puntí
Quality Manager: Mar Jorba Escribano
The faculty is in charge of:
a) Creating and reviewing all study plans in accordance with the directives given by the university's governing bodies.
b) Creating proposals for new degrees and contents, and organising postgraduate activities and continuing training courses.
c) Organising, coordinating and supervising academic activities and the fulfilment of duties by the teaching staff.
d) Organising, coordinating and supervising the management of faculty services.
e) Proposing reasoned modifications to the workplaces of the faculty's administration and services staff, as specified in Article III of the faculty's statutes.
f) Managing the faculty's budget and all assigned personnel and material means.
g) Establishing relations between departments and other faculties and schools in order to assure coordination in teaching and the rationalisation of both academic and administrative management.
h) Formulating suggestions for the departments in terms of applying and developing the study plans.
i) Issuing academic certificates and managing all processes related to enrolment, record transfers, validations, etc.
j) Promoting the improvement of academic quality and participating in evaluation processes.
k) Collaborating with public and private entities in the development of professional training and further education activities for faculty members, and promoting cultural, training and outreach activities.
l) Promoting the participation of its members in the faculty's representative organs.
m) Acting as a direct information, representation and participation channel for members of the university community in government affairs and disseminating information about the faculty and its activities to society.
n) Proposing to government organs the formalisation of agreements with other institutions.
o) Participating in the process of creation, modification and elimination of faculties and schools, and of departments offering lectures at the faculty.
p) Performing any other function specified in the faculty's statutes, university regulations or current laws.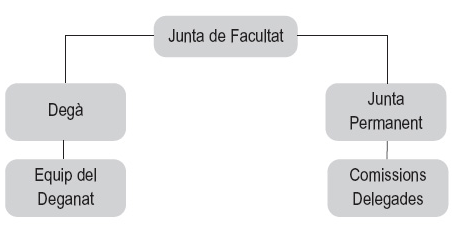 The government bodies at the Faculty of Biosciences are: the Faculty Board, the Permanent Board, the Dean and the governing team.


Faculty Board

The Faculty Board is the maximum body of representation. It is formed by the dean, members of the governing team, a representation of academic staff from all the departments teaching in the faculty, which must be proportional to the amount of teaching they provide, a representation of students and a representation of administration and services staff at the centre.

The main responsibilities of the board are to elect the dean, draw up, approve, and if necessary, modify faculty regulations, creating general action plans for the faculty and supervising the management of the faculty's governing bodies.

Dean and Governing Team

The dean is the person who represents the faculty and acts on its behalf.

The main responsibilities of the dean are to represent the faculty within and outside the university, direct and coordinate the governing team and preside the faculty board and permanent board, and put into effect all agreements reached.

The dean is elected by the faculty board among the tenured professors of the faculty and is appointed to the position by the university rector.