The UAB ranks among the top 4% of universities worldwide according to the 2021 SIR ranking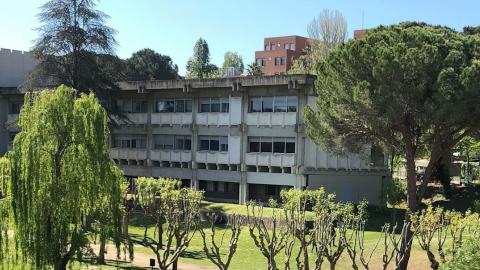 The UAB rises 62 positions and ranks 209 worldwide, and is the second top university in Spain according to the 2021 Scimago Institutions Ranking.
28/04/2021
The SCIMAGO research group recently published the sixth edition of its most important ranking, the Scimago International Ranking (SIR). The Universitat Autònoma de Barcelona has improved 62 positions in comparison to the last edition of the ranking and is now, in this 2021 edition, at the position 209 of the world's top universities. Among European universities, the UAB ranks 32nd and stands in second position among universities in Spain.
SCIMAGO compiles this ranking by analysing different research and innovation aspects, as well as the impact research institutions have on society. In addition to the general classification, they are also classified separately according to these three main aspects: research, innovation and impact on society. Although the ranking classifies all research institutions, regardless of their legal structure, for this analysis the organisation only took into account higher education centres.
The classification highlights the evolution of the UAB throughout these past years in the volume, impact and quality of its scientific publications, an aspect in which it has risen from 167 in last year's edition to 109 in 2021, after 12 years of not passing past the 159th position. Thus, the UAB is now among the top 2% of the world's best research institutions and the top 16% in innovation (position 375), while in social impact it ranks among the top 3% worldwide (position 119). Globally, the UAB ranks among the top 4% of universities.
SCIMAGO also classifies the top universities in the world in 19 areas of knowledge. In order for an institution to have presence in an area, it is necessary to have produced in the past year at least double the percentage of what this area represents in the world.
In this classification, the UAB would be among the top 100 worldwide in Veterinary (36), Social Sciences (69), Arts and Humanities (83) and Dentistry (98). In addition, it would be first in Spain in five different areas (Agricultural and Biological Sciences, Economics, Environmental Science, Social Sciences, and Veterinary) and among the top 3 in Spain in 11 of the 19 areas.
At a global scale, the first positions of the ranking are occupied by universities in English-speaking regions, although the universities of Asia are gaining ground. Of the top 20 universities, 11 universities are from the United States, 3 from the United Kingdom, 4 from China, 1 from Canada, and 1 from Hong Kong.

More information:
Scimago International Ranking (SIR)