The UAB once again ranks amongst the top 200 according to the Times Higher Education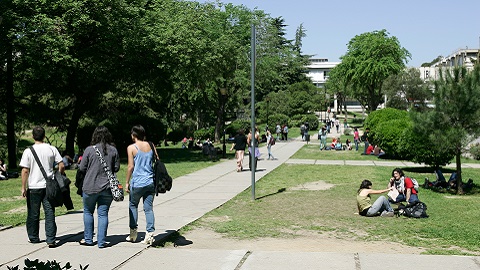 This year's edition of the world ranking of universities by the Times Higher Education places the UAB once again among the top 200 higher education centres in the world. The UAB stands out particularly in the sector of citations per research article.
02/09/2020
Once again, the UAB finds itself among the top 200 universities in the world according to the Times Higher Education World University Ranking. In this year's edition, the UAB occupies position 182.
The field in which the UAB obtains the best results is citations per research article (91.1 points). It also improves its positioning in comparison to last year in internationalisation (65.6 points) and research (38.3 points).
The ranking, which exists since 2001, evaluates nearly 1,400 universities from 92 diferent countries. The ranking is based on thirteen indicators which assess the activities of these higher education institutions in all of their dimensions: teaching, research, knowledge transfer and internationalisation.
In this year's edition, the top three universities in the ranking are the University of Oxford, the Califormia Institute of Technology and the University of Cambridge. The only universities in Spain to classify among the top 200 are the UPF (152), the UAB and the UB (198).
More information: Times Higher Education World University Ranking

This information is related to the following SDG
Quality education