The UAB Games to be held once again from 21 to 25 November
The UAB Social Council organises the third edition of the UAB Games, which will take place from 21 to 25 November in different areas of the campus. The objective of these sports games is to help students discover another side of the UAB and discover and enjoy the campus' natural surroundings by playing sports. Those interested can sign up through this form from 7 to 11 November.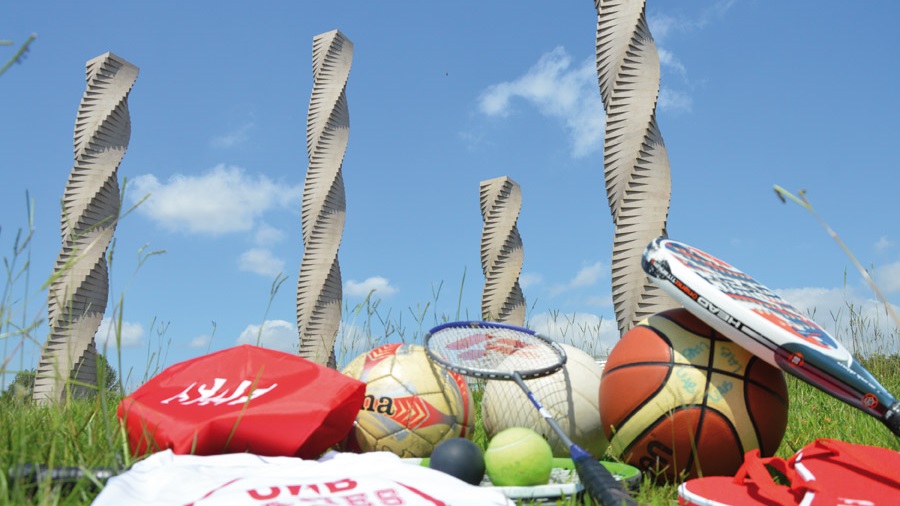 Participation in the UAB Games is open to all members of the university community, and particularly to students. The sports activities that will be offered do not require any level of prior experience or physical preparation. Taking into account that it is one of the issues most mentioned after the pandemic, in which great importance is given to mental health and emotional management, the activities are specifically focused on being able to contribute to improvements in health, balance and well-being of all of the university community.
A wide array of sports activities have been programmed: team sports (football, basketball, volleyball, etc.), individual sports (badminton, tennis, chess, etc.) and fitness activities. All activities will be validated for one academic credit.
After being held in 2017 and 2018, and with high levels of participation, the UAB is organising this third edition of the UAB Games to include a "March for Language" (Marxa per la llengua), in tune with this year's institutional campaign "No em toquis la llengua" ["Don's Mess With My Language"].
Objectives and values
Playing sports and doing physical activities regularly also represents acquiring a series of values. The objectives included in the UAB Games are fostering students to acquire healthy habits and have respect for others and their environment, and using competitiveness as an educational element, promoting co-education and ways of socialising and bringing together different members of the university community. To reach these objectives, the activities that will be held at the UAB Games focus on the values of participation, fair play and respect, and not so much on final scores. Before beginning each match or activity, a manifest will be read mentioning the values these game aim to instil.
The UAB Games also takes part in supporting the activities carried out by the UAB: all those participating in the games will be able to make a donation to a crowdfunding campaign to help Ukrainian refugee students continue their studies by signing up here.
"March for Language"
This edition will also incorporate a "March for Language", an activity which will pass through the whole campus, some 1,600 metres, in which participants can either walk or run. The march is not a competition, but a moderate-intensity aerobic activity linked to the UAB's institutional campaign "Don't Mess With My Language". Each participant can wear a T-shirt, preferibly white, with a word they would like to conserve in Catalan.
Good health and well-being
Quality education