The UAB Exhibition Hall hosts a new exhibition on the newspaper El Diluvio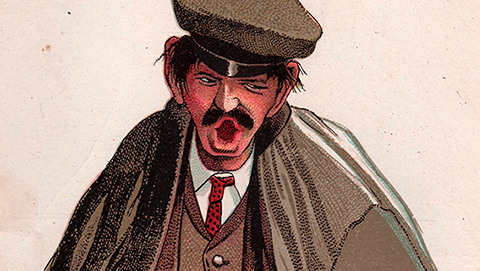 The exhibition shows the history of the most important Catalan newspaper of the Second Republic and will be open to the public from 15 April to 20 May 2021.
12/04/2021
The UAB Exhibition Hall will host "El Diluvio: El gran diari popular de Barcelona i la Segona República" starting on Thursday 15 April. This exhibition on the Barcelona newspaper is curated by Gil Pau Toll, professor at the Faculty of Communication Sciences, and is organized together with Cultura En Viu. "El Diluvio" aims to show the origins, ideals and work of one of the most relevant publications of the period of the Second Republic. This exhibition will be open to the public until May 20 from Monday to Friday, 10 a.m. to 6 p.m. Due to restrictions related to the pandemic, the exhibition will have a limited capacity.
"El Diluvio" was a popular newspaper in Barcelona published from 1858 to 1936. Originally called "El Telégrafo", the newspaper consolidated itself as one of the broadsheets with the largest circulation and presence of the early 20th century in Barcelona. It had the affinity of popular political figures such as Lluís Companys and Francesc Macià, and was founded by Manuel de Lasarte Rodríguez-Cardoso. In this new exhibition, visitors will be able to see the faces, covers and stories that drew the identity of the leading republican newspaper before the Franco dictatorship.
This exhibition is the first to be held in person at the UAB Exhibition Hall after the pandemic and has all the necessary measures for limited capacity and hygiene. To receive more information, please contact the Cultura en Viu team by sending an email to cultura.enviu@uab.cat.