Seminar on Gender Perspective in Research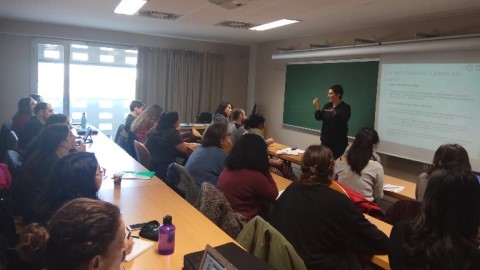 This course is framed within the transferable skills training programme for early stage researchers and responds to the gender equality objectives of the H2020 programme.
10/12/2018
Last Wednesday, the Observatory for Equality at UAB, in collaboration with the Doctoral School, conducted a seminar for early stage researchers to deepen the inclusion of gender perspective in research.

Many researchers attended this session aimed at enhancing a critical eye for detecting gender biases and stereotypes, as well as for avoiding androcentrism, in research projects.

With this initiative, the UAB contributes to arise awareness and commitment to overcome gender inequalities and promotes the creation of projects and technological designs that explicit the sex-gender dimension, according to the recommendations of the H2020 programme.