Over 1,000 students to begin their stay at the UAB with the Study Abroad Spring programme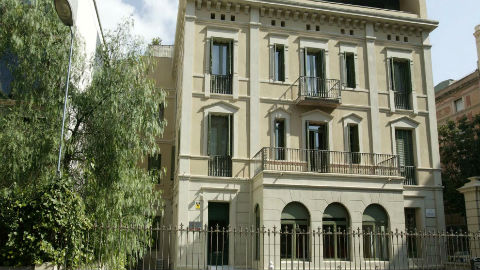 A total of 1,080 students from more than 30 different countries will begin on Monday 7 January their 14-week stay at the UAB with specific study programmes offered in the fields of economics and business, politics, arts and Mediterranean studyies, with classes being given in Spanish and English.
19/12/2018
Monday 7 January will mark the beginning of the second edition of the Study Abroad – Pre-established Programme, a 14-week stay at the UAB for students from all over the world to in which the subjects they take can later be validated for credits at their home university.

Of the 1,080 students beginning their classes in January, some 55% will be taking classes in Spanish and Catalan, and can choose from more than 45 subjects related to economics and business, politics, art and Mediterranean studies. The most popular subjects are mainly from the area of economics and business.

Most subjects are offered at the UAB's Barcelona campus, at the Casa Convalescència and the Eixample campus.

Students studying at the UAB through this programme come from a variety of countries, such as China, United States, Germany, Egypt, Belgium and Canada.

During their stay at the UAB, which will end on 12 April, students also participate in organised activities, cultural outings and can also do language exchanges with local students.

For more information on the pre-established programmes for international students please visit this link.