Experts and sufferers talk about Laurin-Sandrow syndrome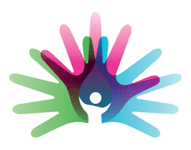 On 21 February, for World Rare Disease Day, the UAB's Doctor Robert Foundation and the University of Vic will hold a conference on this subject at the Masia Torre dels Frares of the University of Vic.
07/02/2013
The main theme will be Laurin-Sandrow syndrome, a genetic disease that causes different types of malformations in feet, hands, nose and the bones of arms and legs. Fewer than twenty cases have been described and the causes are still unknown.
The conference will go on from 10 to 14.30h. Over three sessions, discussion will centre on various aspects of this disease and its treatment, and that of other rare diseases: from the importance of psychotherapeutic and psychological attention to sufferers' family and school surroundings. Taking part will be doctors and researchers specialising in the subject and also representatives from associations of sufferers of rare diseases.
Those wishing to attend should sign up on the website of the Doctor Robert Foundation (until 18 February). For any queries, please ring 93 433 50 59.
More information: null