UAB-CIE Sphere surroundings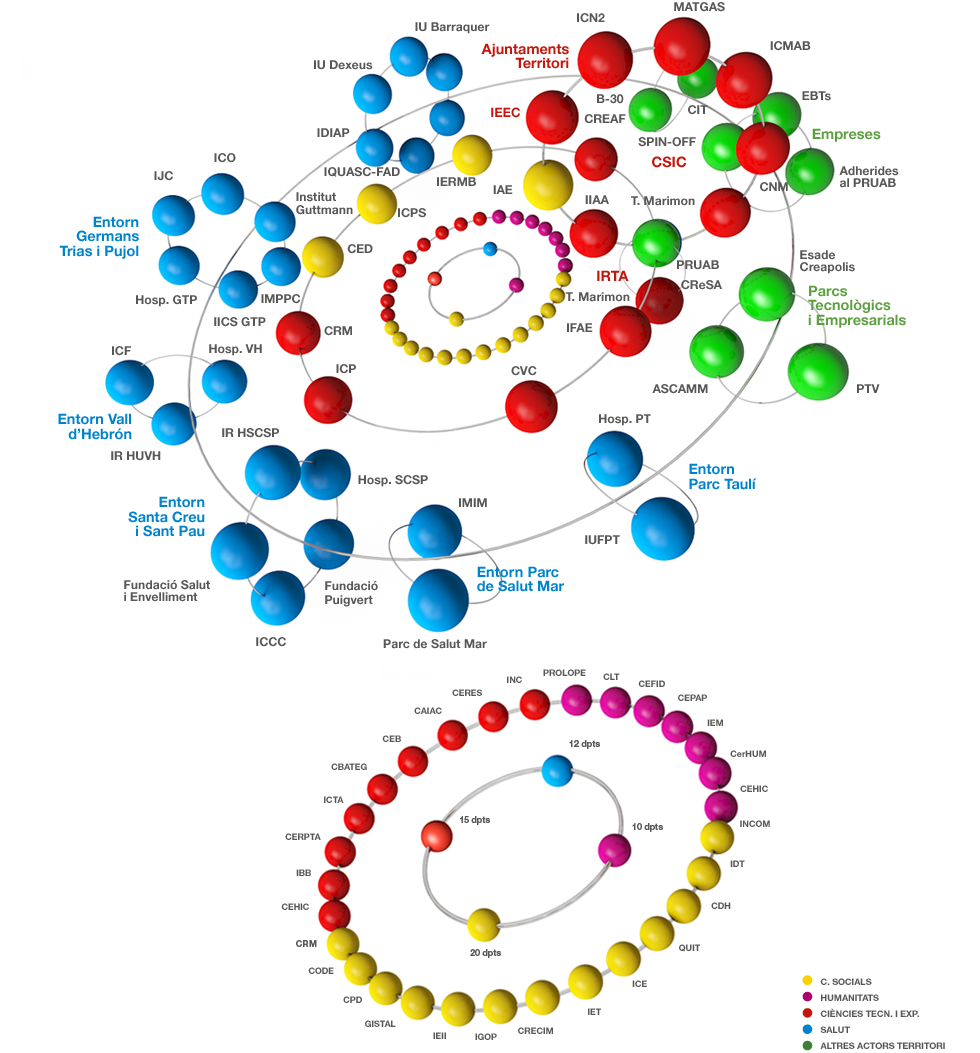 The UAB-CIE Sphere comprises the departments, scientific and technological services and parks, research institutes and centres, and the university hospitals affiliated to the Universitat Autònoma de Barcelona, as well as the municipalities surrounding the campus, with which the UAB has strong historical and collaboration ties.
One of the most ambitious goals of the UAB-CIE Sphere is to strengthen ties with its surroundings. One of UAB-CEI's most ambitious goals is to develop and strengthen ties with its surroundings. The abundance of R&D&I centres and scientific, technological and business parks, a large range of multinational companies, high-technology SMEs, and other social institutions such as foundations and city councils, led by UAB-CIE, must set the bases for a future leap, both qualitatively and quantitatively, in the consolidation of the most dynamic knowledge pole of the Mediterranean.