Presentation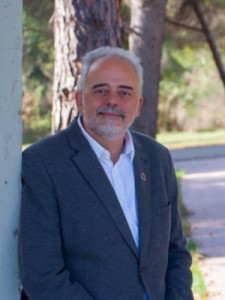 Welcome from the Rector
Dear friends,
As Rector of the Universitat Autònoma de Barcelona, and on behalf of all of us who form part of it, I welcome you to this virtual campus with the hope that we will soon be able to meet in person on the real campus.
The UAB is a public university, and a young one too (we have only just celebrated our first half century of life). It is full of energy, of ideas and of an innovative spirit, a 'disruptor', not afraid to take risks in teaching, in research and in knowledge transfer to society. It is rooted in and committed to its country and, at the same time, is open to the world, optimistic in spite of all the adversities that we are now going through, and with the fullest confidence in knowledge, in science and in technical know-how as instruments for building a better, more liveable and much fairer world.
The UAB is among the best young universities in the world; within this group, it stands out through its research and its capacity to establish collaborative networks with the best international research groups. At the same time, those of us who work here are convinced that without its students, the University loses its true raison d'être; for this reason, we will all our efforts will be directed towards providing quality teaching, to providing training the finest professionals, towards helping those people who spend time in our classrooms and lecture halls to become citizens with solid democratic values, people with a sense of solidarity, open-minded, willing to listen to other points of view, but also endowed with the capacity to critically evaluate the world around them, the society in which they live, the institutions that govern them, and to act accordingly.
And we do all this in what is a highly privileged place. The UAB campus is a green, sustainable, friendly and welcoming environment where there is time and space to go beyond the activities of teaching and research. It is a space for culture, sport, associations, participation in university life, both that which is institutional and that which takes place outside the regulated areas. It is a place where you can forge lifelong friendships, fellow travellers on life's road, colleagues in future professional or life-long projects. It is a place where we can undergo experiences that will mark us deeply and that we will remember for an entire lifetime.
I invite you all to get to know us, to get to know the Universitat Autònoma de Barcelona and to experience this university intensely. Certainly, these are difficult times; but we will overcome them, and we will do so with the strength that comes from belonging to a committed and supportive community such as ours. We look forward to meeting you here.
My very best wishes to you all,
Francisco Javier Lafuente
Rector of the Universitat Autònoma de Barcelona