Roca dels Bous Paleolithic Site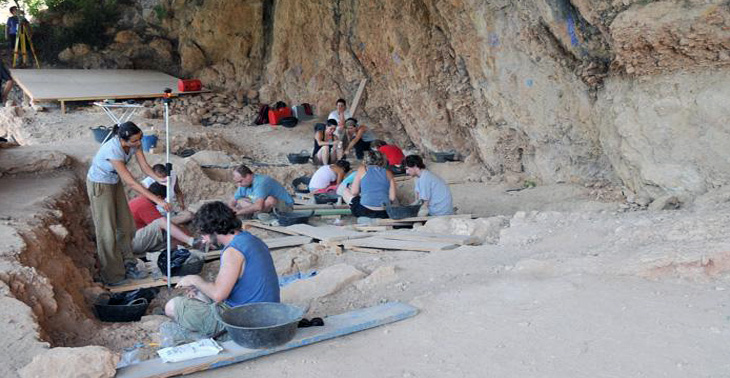 The Roca dels Bous site, located within the municipality of Sant Llorenç de Montgai in Catalonia's pre-Pyrenees region, is an archaeological site under constant study to learn about Neanderthal life. Some 50,000 years ago, these hominids would stop at this shelter while travelling from the plains of Lleida to the Pyrenees mountains. The particular geological processes occurring in the cliffs, known as La Cascalda, made it possible to preserve several items from these visits from the Neanderthals.
The artefacts discovered at the Roca dels Bous belong to the Middle Palaeolithic period. This is a key site in archaeological research on Neanderthals in southern Europe living in the region some 50,000 years ago. The site is located over the Segre river and forms one of the Pyrenees' spurs, six kilometres from the city of Balaguer and two hours by car from Barcelona. Its location allows easy access to the Ebre river basin and the Pyrenees. The main objective of the project is to study the routines and lifestyles of the inhabitants of the Middle Palaeolithic period in order to increase the knowledge on Neanderthal populations. The digs have unveiled archaeological materials characteristic of Neanderthals, especially quartzite products and tools typical of the Mousterian period.
The archaeological study of the area is conducted with innovative technology such as DM codes for all artefacts. It is also one of the first Middle Palaeolithic regions in Spain and Portugal open to the public.
The discoveries made at the Roca dels Bous archaeological site can be visited with the help of digital touch screens, which offer information on the life and customs of our ancestors through research techniques specific to the field of archaeology.