The UAB presents an unpublished collection of digitised fanzines available to the public
The Communications Library and General Newspaper Archive presents an inedited collection of 849 fanzines which have been digitised and made available to the general public through the UAB's Digital Documents Deposit. The fanzines were presented at a round table which took place at the Cervantes Institute in Madrid on library laboratories.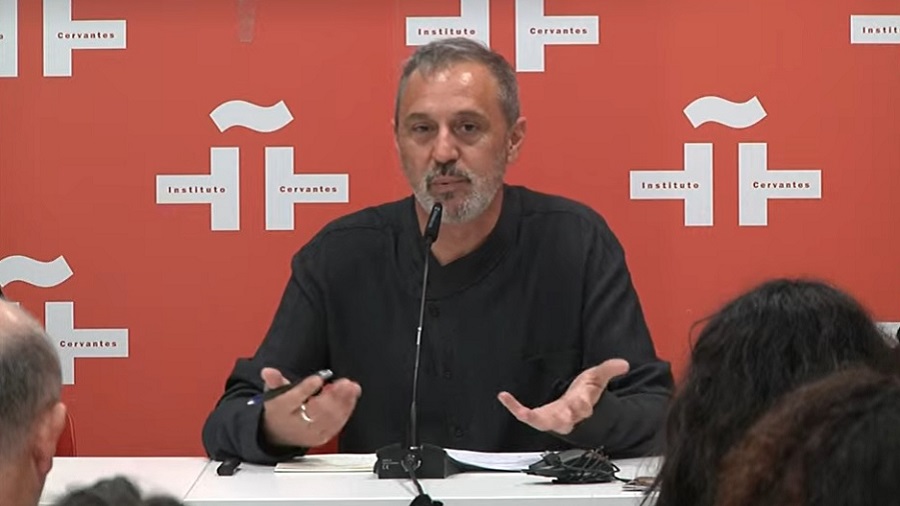 This is a collection with publications dating from 1970 to 2000, with a specific weight of works produced during the eighties, where contents dedicated to music, literary creations, comics and social movements stand out. Also noteworthy is the component of artistic creation and the value of their collages, (photo)graphic montages and illustrations, often handmade and with a process to obtain copies outside the traditional printing system.
According to the manager of the UAB General Newspaper Archives, Oskar Hernández, who presented this UAB collection at the round table at the Cervantes Institute, "these 849 titles have a diversity of subjects, languages and authors, but they have three common characteristics. On the one hand, they are self-published and produced with few resources. Secondly, although some fanzines are individually produced, the bulk of the collection is made up of collectively created works. Finally, the third characteristic is that the contents are heterogeneous, but they share the approach to phenomena and the visibility of actors that do not appear in other media of the time".
The dedication of Eugeni Giral, lecturer at the UAB Faculty of Communication Studies, to preserve these types of publications, often ephemeral, and the effort of the Communication Library and General Newspaper Archives to digitise them, makes it now possible for anyone to consult these periodicals, and also analyse and interpret their forms of expression which have been at the same time a meeting point for people and groups.
According to Giral, it is important to remember that fanzines were not distributed following standard commercial circuits such as bookstores or newsstands but, in general, few copies were made and could be found in nightclubs, youth meeting places or alternative entities, where he went expressly to buy them. The authors of fanzines did not deposit copies in libraries or municipal archives so that they could be preserved and, very often, when the person who started a fanzine series decided not to continue, the series ceased to exist.
L'Instituto Cervantes ha convidat el Servei de Biblioteques de la UAB per explicar l'experiència en la digitalització de la col·lecció de fanzins com a cas rellevant de preservació del patrimoni i retorn de les expressions culturals a la ciutadania en una taula rodona emmarcada en les activitats del Laboratori Bibliotecari 2023. La presentació d'aquesta col·lecció inèdita de fanzins de la UAB permet donar una visibilitat pública internacional que no havia tingut fins ara i consolida els fons de la Biblioteca de Comunicació i Hemeroteca General, estretament vinculats amb la Facultat de Ciències de la Comunicació de la UAB, la institució degana dels estudis universitaris de comunicació a Catalunya, fundada l'any 1971.
The Cervantes Institute invited the UAB Library Service to explain the experience in the digitisation of the fanzine collection as a relevant case of heritage preservation and return of cultural expressions to the citizenship in a round table framed in the activities of the Library Laboratory 2023. The presentation of this unpublished collection of UAB fanzines allows giving it an international visibility that it had not had until now and consolidates the collection of the Communication Library and General Newspaper Archives, which is closely linked to the UAB Faculty of Communication Studies, the dean institution of university communication studies in Catalonia, founded in 1971.
Quality education