The UAB #molaqueflipas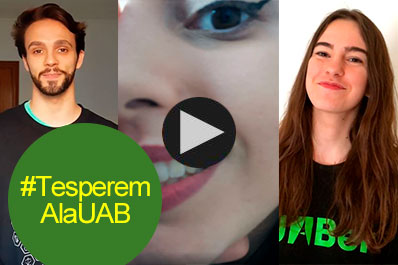 We asked our UABers their reasons for choosing the UAB. "In your words, tell us why you would recommend the UAB, or why you would recommend the bachelor's degree you are studying here?".
08/06/2020
After a long campaign focusing on our teaching centres, answering all sorts of questions and explaining the ins and outs of eah of our bachelor's degrees, we now asked our UABers to tell us why they chose the UAB. And we didn't want them to write a script, or answer it in any specific way, or tell them how to record the video, etc. They only question was: "In your words, tell us why you would recommend the UAB, or the bachelor's degree you are studying here?". And all in 20 seconds.
If you want to see the results of the videos, visit our #molaqueflipas page. You will find 29 videos from UABers who tell us their reasons. There are different types of videos, two 20-second versions and another 2-minute version, and all can be found on the website, as well as the making-of of the original 29 videos.
At the UAB, our highly professional communication and promotion team loves to prepare and be active in presentations, campaigns, catalogues, videos, merchandising, fairs, websites, news, social networks, and enjoys chatting with you through e-mails and Skype at informacio@uab.cat! And we are very happy to have such a profesisonal team that offers so many different services. But it's difficult to present with such a plurality of viewpoints, and in just 20 seconds, why students should choose to enrol in the UAB.
If you still cannot make up your mind, you can also view the UABers' mini interviews, the video chats from the first online bachelor's degree fair, and sign up for the Second online bachelor's degree fair: questions and answers, where lecturers from different faculties and schools can answer all your questions.
Related news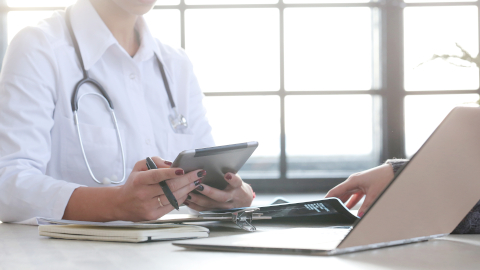 You can now consult this resource specialized in medicine and nursing
Open Education Week is held around the world from 1 to 5 March. The UAB Library Services invites the university community to two activities with the aim of raising awareness of the advantages and possibilities open education has to offer.
View all news