The UAB maintains its leadership and ranks 16th worldwide in environmental management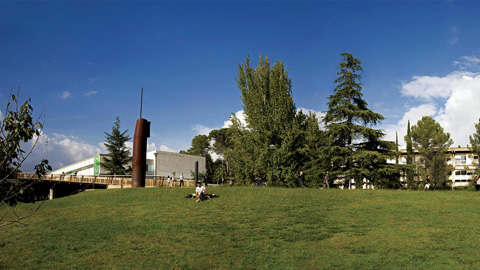 This is the second year in a row that the Universitat Autònoma de Barcelona ranks 16th worldwide in the GreenMetric ranking, which evaluates the efforts made by universities in sustainability and towards the implementation of environmentally-friendly management policies.
15/12/2020
The eleventh edition of the GreenMetric Ranking of World Universities conducted by the University of Indonesia (UI), places the UAB for the second consecutive year in 16th position worldwide, despite a large increase in the number of participating universities. The classification compares the efforts made by 912 universities worldwide (over 100 more than last year) towards sustainability and environmental-friendly management policies.
With regard to other universities in Spain, niversitat Autònoma de Barcelona is the top university of the 29 evaluated in the ranking, followed by the University of Alcalá and the Complutense University. When evaluated in typology, the UAB ranks 4th out of a total of 222 universities with similar typologies.
Information on the ranking is organised into six categories, with the weight of each category in parenthesis: energy and climate change (21%), waste management (18%), transport (18%), infrastructure (15%), water usage (10%) and education (18%). The ranking highlights that the UAB stands out particularly in energy and climate change (climbs p one position and now ranks 7th),waste management (also improves and is now in 32nd position), education (82nd position), and transport management (99th position). The combined score of these categories places the UAB in 16th place.
More information:
http://greenmetric.ui.ac.id/overall-rankings-2020/
This information is related to the following SDG
Affordable and clean energy

Quality education

Responsible consumption and production

Sustainable cities and communities

Clean water and sanitation

Climate action